Female student alleges receiving rape, death threats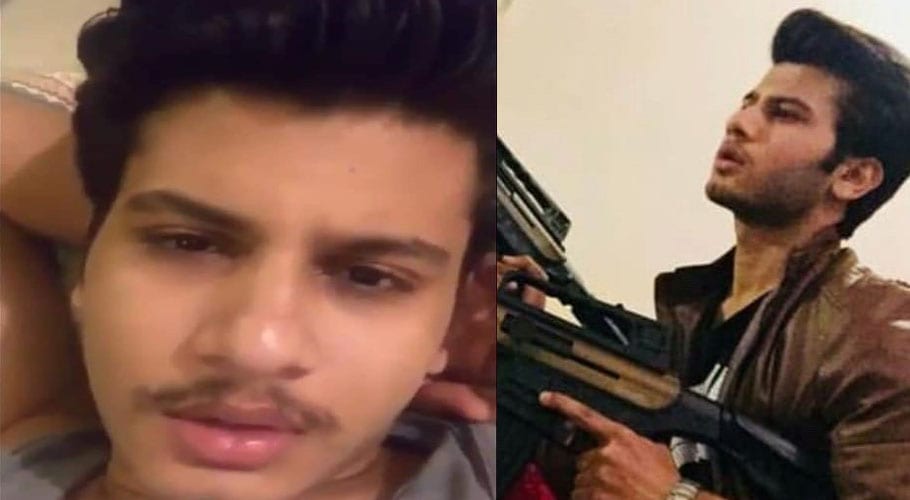 LAHORE: A female student has alleged that she has been receiving rape and murder threats and has exposed the man behind it on social media.
A boy named Ibsham Zahid, who is a former student of BBTC in Lahore has been threatening a girl named Fatima. According to a post shared on social media, Ibsham Zahid had previously made an attempt to kidnap her along with his friends and continues to harass her.
The victim has claimed on social media that the accused, has no remorse or fear of law and is confident that he can get away with anything. In one of the videos posted on Twitter, Ibsham can be seen as threatening and intimidating the victim. 
The culprit Ibsham can be seen threatening and intimidating #fatima and her family by showing off weapons and using foul language in this video.Urging concerned authorities to take immediate measures without any delay pic.twitter.com/v8WpfaGvdB

— Mir Muhammad 🇵🇰 (@MirPAK5) September 15, 2020
In a recent update, the boy is planning on running away to Dubai due to all the social media pressure created upon him.
People on social media are asking for justice for Fatima and demand to arrest the accused on basis of harassment: 
So this bustard is planing to run Dubai before be go we have to catch him plz must rt this with hashtag so #Fatima can get justice #ibshamzahidbehindthebars pic.twitter.com/ZbltzKoRAm

— shaziabegum khan (@ShaziabegumK) September 14, 2020
I need everyone to support and spread this case of a young lady fatima who has been harassed for four year by a guy named ibsham zahid he is giving her rape threat threat of killing her and her family pls stand against bullies and harassers pic.twitter.com/zmUuNddu7M

— Karachi Walay (@KarachiWalay75) September 14, 2020
Ibsham Zahid is taking the first flight to Dubai. He's running away. Please take an action before he runs away from Pakistan. I request you all to tag all the important people under this tweet until an action is taken. Don't let him get away. 🙏🏻Retweet. #ibshamzahidbehindthebars

— Komal Shahid (@ArmedWithWords) September 14, 2020
#ibshamzahidbehindbars
This is Ibsham Zahid. Recently, a girl has come out with what the torture he and his family has been inflicting upon them. He developed a "crush" on the girl and started stalking/harassing her. pic.twitter.com/5iuMBJnTLq

— Dania. (@DaniaFawad) September 14, 2020
#fatima Fatima's life is at risk kindly help her…pleaseeeeee retweet pic.twitter.com/pNGMoTymBf

— Sonakhan Achakz (@sonakhan_achak) September 14, 2020