Federal govt giving minimum amount for Karachi: Murtaza Wahab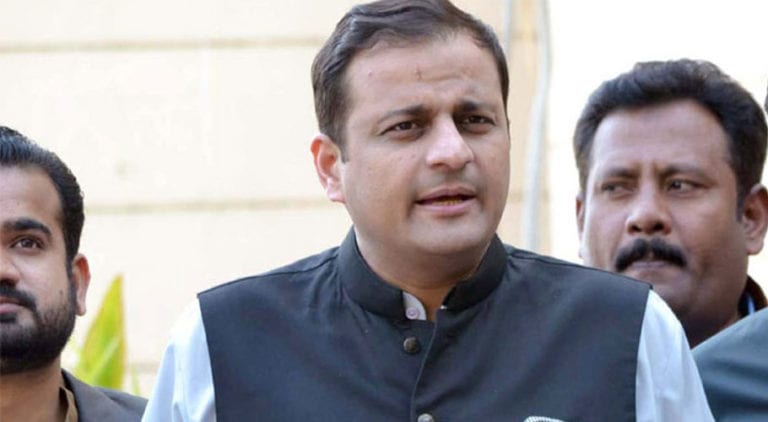 KARACHI: Sindh government spokesperson Murtaza Wahab has said that the federal government is giving minimum amount for Karachi.
During the press conference, Murtaza Wahab said that out of Rs 1100 billion, Rs 802 billion would be given by the Sindh government while the federation would give Rs 362.9 billion.
The Sindh government spokesman said that a press conference was held by the federal ministers on Sunday and did not want to go into details as to who was doing what.
Read more: Murtaza Wahab claims Mirpurkhas fully functional despite heavy rainfall
Wahab said that he would like to clarify the point of Federal Minister Asad Umar that the federation has a partnership of Rs. 362.9 billion while the federation is taking credit for 62 percent partnership in Karachi.
A spokesman for the Sindh government said that the federal government would invest Rs. 33 billion annually and the remaining amount would be provided by the federal government under a public-private partnership.
Murtaza Wahab said that he does not want to play the blame game, we have to work together for Sindh, Karachi's problems will not be solved unless the federation takes an interest.
The spokesman said that people claim for the development of Karachi but do not keep their promises, forgetting the bitterness of the past and will support the federation.
He said that 2.5 million people were affected by the rain in Sindh and relief was being provided by the Sindh government and other agencies.