Election cannot be avoided, says Barrister Aitzaz Ahsan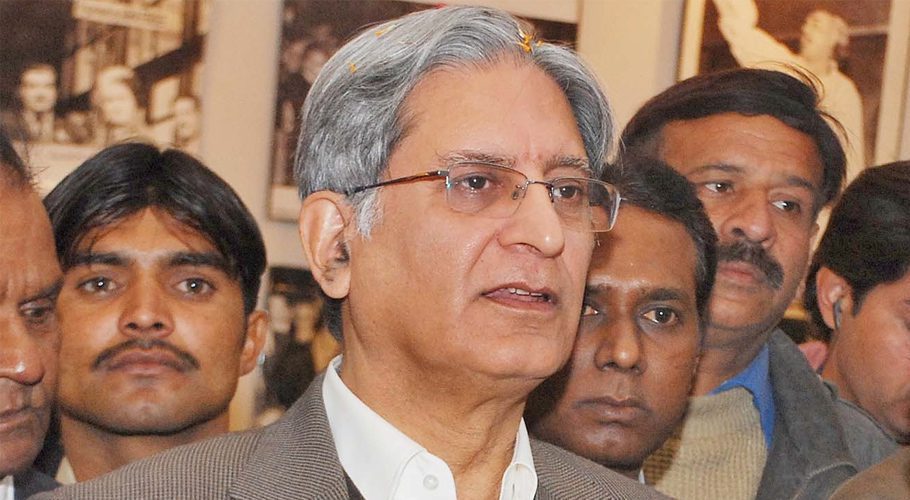 ISLAMABAD: People's Party leader and seasoned jurist Barrister Aitzaz Ahsan has said that the decision of the Supreme Court should be followed, and elections cannot be avoided.
According to the details, speaking in a private TV program, Aitzaz Ahsan said that no crisis is going to come after the Supreme Court's decision is followed. The matter of the election will not go to court again, he maintained.
During the conversation, Aitzaz Ahsan said that five judges heard the debate and gave the verdict. "Judges who were not included in the bench, how can they be included in the count?" he asked by remarking that Justice Athar Minullah and Justice Yahya Afridi are the best judges.
Read more: PPP's Aitzaz Ahsan meets Imran Khan
Ahsan said that after the dissolution of Punjab and Khyber Pakhtunkhwa assemblies across the country, 70 percent of the assemblies have been dissolved and no objection has been raised. "Will the caretaker cabinet rule for two years?" he asked.
Aitzaz Ahsan said that the caretaker government cannot stop even for a second after 90 days. "I think that Mohsin Naqvi will separate himself from the government. Elections cannot be avoided at all. How can it be avoided?" he asked.