Doctors trio win Nobel Medicine Prize for oxygen research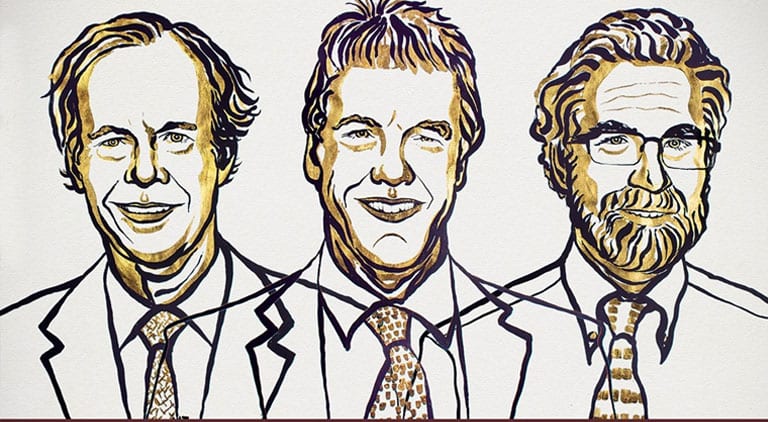 STOCKHOLM: Three scientists who discovered how cells sense and adapt to oxygen levels have won the 2019 Nobel Prize for physiology or medicine.
The award was shared by Britain's Sir Peter Ratcliffe and two Americans, William Kaelin and Gregg Semenza.
Their findings affect our day-to-day life from exercise, to being at high altitudes to our early development in the womb. Their work is leading to new treatments for heart failure, anaemia and even cancer.
The Swedish Academy said: "The fundamental importance of oxygen has been understood for centuries, but how cells adapt to changes in levels of oxygen has long been unknown."
Sir Peter Ratcliffe is based at the Francis Crick Institute and the University of Oxford in the UK, William Kaelin at Harvard in the US and Gregg Semenza at Johns Hopkins University in the US.
William Kaelin at the U.S. Dana-Farber Cancer Institute and Harvard Medical School was "almost speechless" when told that he and two other doctors would share the 9-million Swedish-crown ($913,000) prize, the Nobel award-giving body said.
"They were extremely happy, and happy to share the prize with each other," Thomas Perlmann, a member of the Nobel Assembly, told reporters as the prize was announced.
The scientists' work established the basis for understanding of how oxygen levels are sensed by cells – a discovery that is being explored by medical researchers seeking to develop treatments for various diseases that work by either activating or blocking the body's oxygen-sensing machinery.
Randall Johnson, a professor at Sweden's Karolinska Institute where the annual prize is awarded, noted that since "oxygen is essential for life and is used by virtually all animal cells," the work is central to how the body functions.
"It's a prize that really tells us the fundamental truth about how cells work," he said. "For example when you're exercising, you´re using up oxygen at a much more rapid pace … and this is a switch that helps the cell figure out how much oxygen it's getting and how it should behave."
"If you have a stroke there's suddenly no oxygen going to the brain… Those cells, if they are going to survive, need to find a way to adapt to that level of oxygen," he said.
New #NobelPrize laureate Gregg Semenza after learning that he had been awarded the 2019 Medicine Prize.

Congrats!

Photographer: Laura Semenza pic.twitter.com/VCR4RG0tCI

— The Nobel Prize (@NobelPrize) October 7, 2019
Congratulations to 2019 Medicine Laureate William Kaelin!

Kaelin was alone at home when the call came from Stockholm but sent us this selfie after the #NobelPrize announcement. pic.twitter.com/LRu3D5f29U

— The Nobel Prize (@NobelPrize) October 7, 2019
Medicine is the first of the Nobel Prizes given each year. The prizes for achievements in science, peace and literature have been awarded since 1901 and were created in the will of dynamite inventor and businessman Alfred Nobel.
Perlmann said he had reached Kaelin by phone early on Monday, after first having dialled the wrong number. "He was really happy, almost speechless," Perlmann said.
Ratcliffe was at his office and Semenza was asleep, he said. Last year American James Allison and Japanese Tasuku Honjo won the prize for discoveries about how to harness the immune system in cancer therapies.
"Grant proposal deadlines wait for no-one!"

Sir Peter Ratcliffe sitting at his desk working on his EU Synergy Grant application, after learning he had been awarded this year's Nobel Prize in Physiology or Medicine.

Photographer: Catherine King pic.twitter.com/np0ty6SLi9

— The Nobel Prize (@NobelPrize) October 7, 2019