Country is running without policies: Rana Sanaullah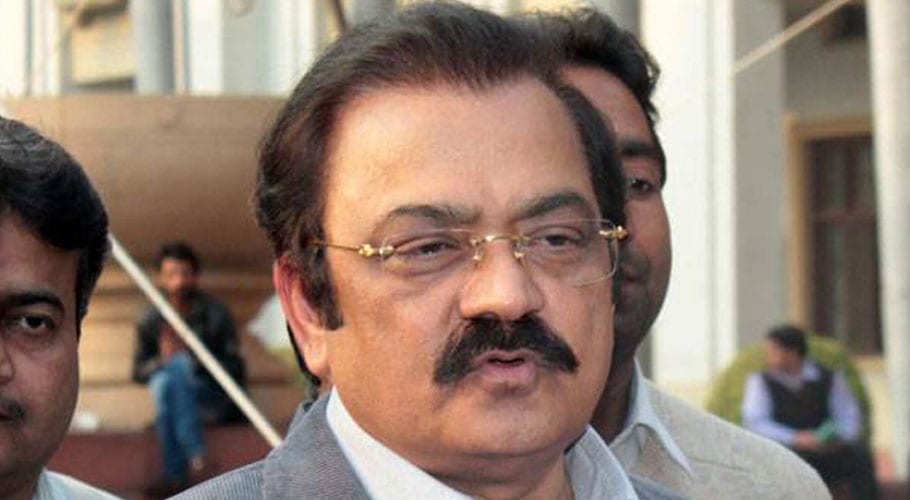 LAHORE: Pakistan Muslim League (PML-N) leader Rana Sanaullah has said that the country is running without policies as the government's policy is only to arrest the opposition.
While talking to media in Lahore, Rana Sanaullah said that our rally in Gujranwala would be successful and people should participate in the rally against the government.
He said that there was no such thing as the government in the country as it was running without policies. "The government has not done anything in two and a half years that deserves credit," he added.
Rana Sanaullah said that the government has only one policy and that is to use the National Accountability Bureau (NAB) against the opposition. "The NAB is in a position to jail the entire opposition," he further added.
Read more: Will not remain silent against govt's atrocities: Rana Sanaullah
He said that the government has been trembling ever since the meeting was discussed. "Movements do not end but gain momentum, while former Prime Minister Nawaz Sharif's statement is to respect the vote," Sanaullah said.
The PML-N leader said that the people were disappointed with the present government and everyone was fed up with the present government.  Rana Sanaullah said that Imran Khan and Shehzad Akbar sit in the Prime Minister's House and plan against the opposition to decide who should be sent to jail now.