Coronavirus claims another 76 lives, infects 2,379 in Pakistan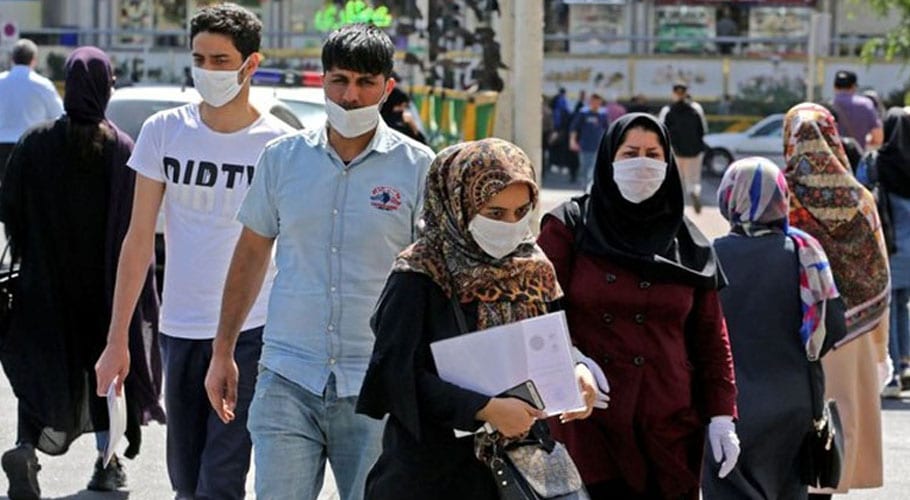 ISLAMABAD: The latest update issued by the National Command and Operation Centre (NCOC) on Sunday showed that 2,379 more Covid-19 cases and 76 deaths were reported across the country during 24 hours.
According to the National Command and Operation Centre (NCOC) death toll in Pakistan has reached 19,467 since the coronavirus outbreak.
As per details, 2,379 fresh coronavirus cases were reported in the last 24 hours with a 7.82 percent positivity rate. Of the total number of cases, 4,387 patients are in critical condition. The total number of infections in the country now currently stands at 874,751.
Meanwhile, 30,402 tests were conducted across the country during this period. 783, 480 people have recovered from the deadly disease while 12410924 samples have been tested thus far.
Since the COVID outbreak, Punjab has reported the most number of infections with 324,589 cases, followed by Sindh with 297.078 infections. Khyber Pakhtunkhwa recorded 126,614 cases, Islamabad 79,027, Balochistan 23,814, and Gilgit Baltistan 5,417 cases. The tally of COVID-19 cases in Azad and Jammu Kashmir stands at 18,212.
Statistics 16 May 21:
Total Tests in Last 24 Hours: 30,402
Positive Cases: 2379
Positivity % : 7.82%
Deaths : 76

— NCOC (@OfficialNcoc) May 16, 2021
On Saturday, in view of the declining new cases of COVID-19 in Pakistan, the NCOC had allowed commercial activities and resume transport services across the country but on a limited scale and under all the health protocols.
A special NCOC session was held to review the implementation of standard operating procedures (SOPs) throughout the "stay home, stay safe" May 8-16 period that had been set to contain the outbreak of the novel coronavirus.
It was chaired by Federal Minister for Planning, Development and Special Initiatives Asad Umar and co-chaired by National Coordinator Lieutenant General Hamood Uz Zaman Khan. Special Assistant on Health Dr Faisal Sultan also participated.
The coronavirus monitoring body announced that public transport — between provinces, cities and within cities — will resume functioning from Sunday (today) instead of the previously announced May 17.
The forum also expressed satisfaction with the compliance of SOPs during the Eid holidays. "Forum appreciated the efforts of all stakeholders especially the cooperation rendered by the public across the country," read the statement.
According to NCOC, the transport will be operative with 50% occupancy of passengers. Railways will maintain its operation with 70% occupancy. All markets and shops will remain open till 8 pm from May 17 onwards. Normal working hours for offices will be resumed from May 17 onwards.
The NCOC also urged the public of Pakistan to ensure prior registration on 1166 prior to walking in for vaccination and follow the COVID-19 related standard operating procedures (SOPs).