Coronavirus claims over 1,934,833 lives globally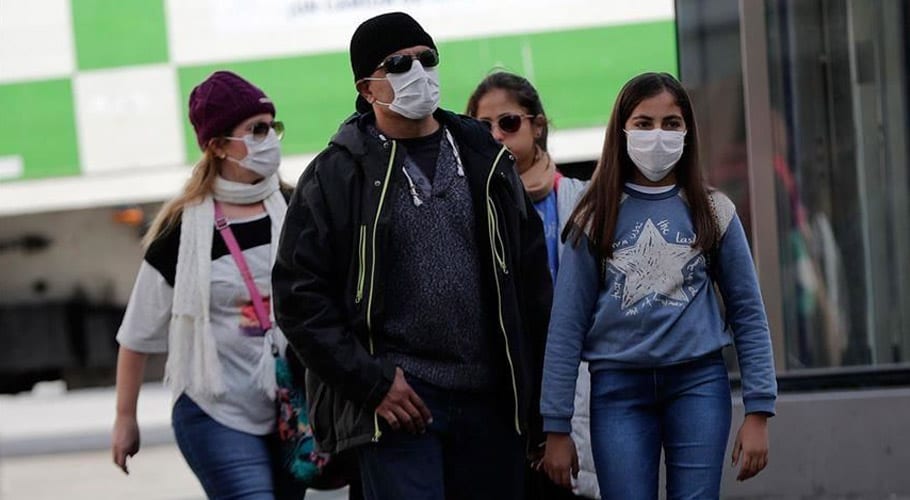 WASHINGTON: The number of coronavirus infection cases across the world has surged to 90,078,857 and the pandemic has so far claimed over 1,934,833 lives.
According to the latest data, there are 23,680,388 active cases of coronavirus in the world and more than 64,463,636 people have been cured. The United States is the number one affected country of coronavirus and India is the second.
The number of affected patients in the United States has risen to 22,699,938 and 381,480 people have lost their lives. In India, more than 10,451,346 people have been affected and 151,048 have died.
Brazil is the third most affected country by the Coronavirus, with more than 8,075,998 infected and 202,657 people dying.
Read more: Working with China on requirements for coronavirus vaccine approval: WHO
Russia ranks fourth among countries infected with the coronavirus, with more than 3,379,103 people infected with the virus and a total death toll of 61,381. In Peru, more than 1,032,275 people have been affected, while 38,213 people have lost their lives.
Colombia ranks sixth among countries infected with the coronavirus, with 45,784 deaths and more than 1,771,363 reported cases.
The death toll from coronavirus in South Africa has risen to 32,824 with more than 1,214,176 people affected. More than 1,524,036 people have been affected and 133,204 have died in Mexico.
Saudi Arabia has reported 237,803 cases of coronavirus, while 2,283 coronavirus deaths have been reported. Turkey reported 214,993 coronavirus cases and 5,402 fatalities. Germany has reported 9,144 deaths and 200,766 infections. France has reported 30,029 deaths and 172,377 cases.
Canada reported 8,798 fatalities and 108,486 infections due to coronavirus. China has to date declared 4,634 deaths and 83,611 cases, with 78,693 recoveries.