CM Buzdar condemns making national institutions controversial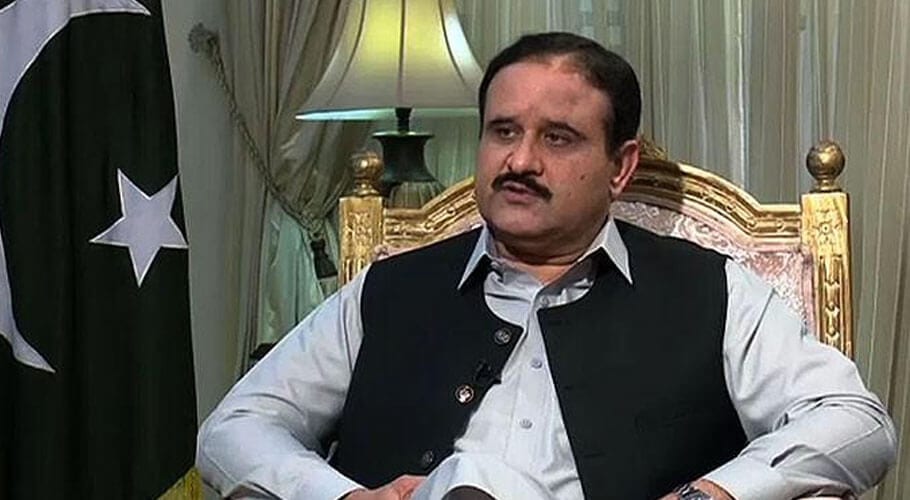 LAHORE: Punjab Chief Minister Usman Buzdar has condemned the attempt to make national institutions controversial.
Talking to Speaker Provincial Assembly Pervez Elahi, the chief minister said that every conspiracy against the institutions will be fought vigorously.
He said that it was important for all of us to respect the institutions. "Pakistan is going through a critical period. Relations with the coalition are stronger than ever," he maintained.
Provincial Assembly Speaker Pervez Elahi said that the opposition wanted to achieve nefarious goals by making the institutions controversial. "This is not a time for negative politics, but for unity and harmony," he added.
During the meeting, the two leaders discussed issues of mutual interest and the political situation. The steps taken to provide relief to the people were also discussed during the meeting. On the other hand, members of the PML-N Punjab Assembly called on Usman Buzdar.
Among those who met were Jalil Ahmad Sharaqpuri and Chaudhry Ashraf Ali Ansari from Sheikhupura and Muhammad Ghiasuddin from Narowal.
Read more: NAB arrests Shehbaz Sharif after LHC rejects bail plea
Member Punjab Assembly elected from Khanewal Muhammad Faisal Khan Niazi and brother of Chaudhry Ashraf Ansari Chaudhry Muhammad Younis also called on Punjab Chief Minister Usman Buzdar.
According to sources, the members of the Provincial Assembly apprised Buzdar of the problems of the constituencies and Chief Minister Usman Bazdar assured them of resolving the issues on a priority basis.
On this occasion, Buzdar said that my doors are open for all, the legitimate issues of the members of the Assembly will be resolved immediately.