Can't blame establishment to cover up rape: Jami Moor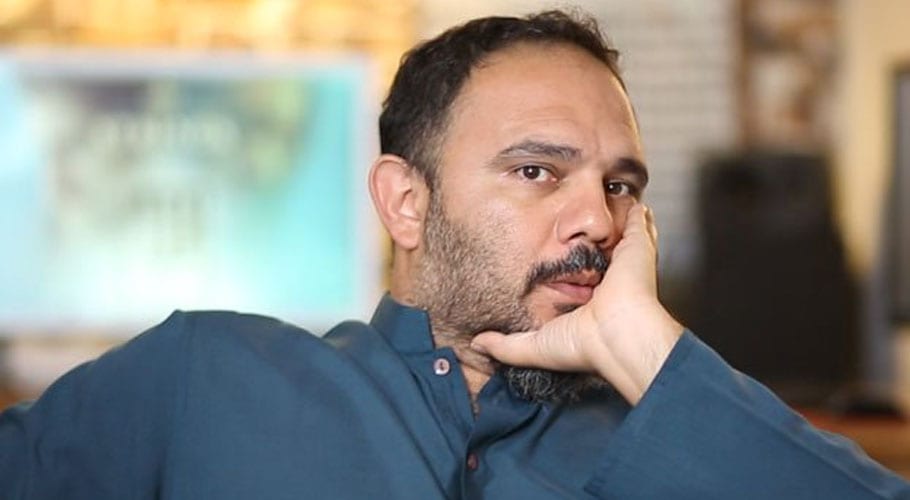 On 29th October 2019, Pakistan's critically acclaimed filmmaker Jamshed Mahmood, popularly known as Jami Moor, in an attempt to protect the #MeToo movement from being derailed, opened up about his own sexual abuse at the hands of a media giant. And the story began trending nationally.
Some believed him, some mocked him, some questioned his inability to protect himself despite being a man. Others saw him as on an agenda against the media house. Jami's demands remained the same: an impartial investigation into the matter. To this, the media house agreed.
Eventually, the story died down, buried beneath politics and an economic crisis. But months later today Jami still demands justice. I spoke to him to find out what progress has been made on the matter and how his life has been altered as a result of naming a media giant.
MM: Who or what gave you the courage to finally name the man that sexually abused you?
Jami Moor: We were handling another case relating to Lahootimela which was ongoing since the last year. In February 2019, a girl handed over a letter regarding a film director who harassed her which started everything.
We started investigating, got involved in MeToo and there were cases against us. I did not realise that we had our own baggage and I become passionately involved in the issue. Many of my friends were angry for aggressively pursuing the case.
Then there was another case of a Lahore professor who was falsely accused of sexual harassment and killed himself. After the Lahooti incident, there were allegations against us that we make false accusations. This compelled me to come and speak out.
MM: Was there pressure on you to remain silent?
Jami Moor: The society puts pressure on you to stay silent because you are a man. So I remained silent for several years. The real pressure came afterward or else there was no compulsion on me.
I took it upon myself to save the MeToo movement. There was an impression that all girls who raise accusations of harassment were liars while they were threatened and issued defamation letters. I decided to open up and finally speak about what happened to me.
MM: Has the media house conducted an inquiry as it claimed it would?
Jami Moor: Dawn publicly on their website said that they would conduct an inquiry but nothing has been done. It has been seven months and I was never called to tell my side of the story. There has been a massive cover-up. My truth was run over by new accusations that the establishment has sent Jami against Dawn. I have maintained that I am not against Dawn and cannot be more honest. There has been a complete cover-up and no inquiry is being held which is rather unfortunate.
MM: Have there been defamation proceedings initiated against you?
Jami Moor: There have been two: one regarding Lahootimela and another by Hammed Haroon. However, I was abroad for a few months to settle my family and had to push the dates forward myself. Then the coronavirus crisis occurred so there have been no further proceedings yet.
MM: Some say you were given an agenda to target the media house, how do you respond to such allegations?
Jami Moor: It is easy to term my truth a self-driven or army-driven agenda but it remains settled that there is no army backing against Dawn. Dawn was meant to conduct an inquiry internally. Why is it not being pursued? It's simply a huge cover-up.
They are silencing the truth while liberal, progressive forces like me have to give explanations every day. I have said it many times before but no journalist is willing to pick up the issue. A few female journalists initially seemed encouraging but then dropped my story.
When the establishment called me for an inquiry, I sent a voice note which I have pinned on my Twitter account. I categorically told them I am not against Dawn itself. This audio recording is being tossed around while the real issue is being completely ignored.
MM: Has naming a media giant impacted your career and/or life in general?
Jami Moor: Yes, there has been a huge impact after naming him. Many of my close friends, who should have stood by me in these difficult times, have deserted me. This has strongly affected me and I have been hurt.
When you name a powerful person, then many people naturally tend to stay away from you. Some become aggressive while others become worried. In Pakistan, men don't talk about these issues. This impacted me and I had to leave the country and the situation is terrible right now.
MM: How did you begin to recover from the trauma you suffered?
Jami Moor: That one day left me with a complex PTSD. Initially, I thought I am a man, I can do anything, I have to keep going, to keep fighting. I broke down fighting against myself and my suffering.  It completely destroyed me- my mind, my soul. My wife is a therapist and she helped me get through it; she knew everything.
It becomes slightly easier to work on yourself once you know your own battle- as to what is happening to you. Then when I spoke up I lost my friends. Even journalists didn't support me. So things got pretty bad. I am still trying to get back and be normal again. It's an everyday struggle.
MM: Why is it so difficult for people to believe that a man too can be raped?
Jami Moor: This a cultural issue. People refusing to believe a man too can be raped was in fact what made it even more difficult for me to speak out. The attacks against me afterward were brutal. My friends turned against me. They accused me of breaking my silence for money. The environment became too toxic for me. I had to leave the country.
MM: How can we begin to change the narrative on male rape victims in Pakistan?
Jami Moor: I just don't know. We have still not been able to save female victims of child marriages. The society is a mess. Instead of listening to me people and believing me, people began asking why I didn't retaliate during the incident. People just don't realize that everyone reacts differently. So I had to leave the country. It is not easy to change mindsets and so it will probably take a lot of time.
MM: What would justice mean for you today?
Jami Moor: I want an impartial inquiry as Dawn promised. Hameed Haroon must step aside to allow the inquiry to be conducted fairly. They cannot push it aside by blaming the army. Many Dawn journalists such as Cyril Almeida, ZarrarKhuhro, and Mubashir Zaidi have the recording of my meeting with the army but still, they did not support me.
MM: Your message to rape victims still remaining silent?
Jami Moor: I pondered staying silent too. My friends left me and it was not right to drag my family as they were really worried. It has been a struggle to handle my children who are shaken up by it.
But you cannot remain silent. You must find the strength to speak up but first, you must heal yourself. I never really truly knew how very brutal rape was till the day it happened to me. It affects your mental health and completely destroys you.
Jami's case cannot be overlooked. Allegations of sexual abuse cannot be taken with a grain of salt. Sexual abuse is a reality in Pakistan. The truth of Jami's case must be brought to light- whatever it may be- to vindicate the just cause of #MeToo.