Brawl erupts after girl harassed at restaurant in Lahore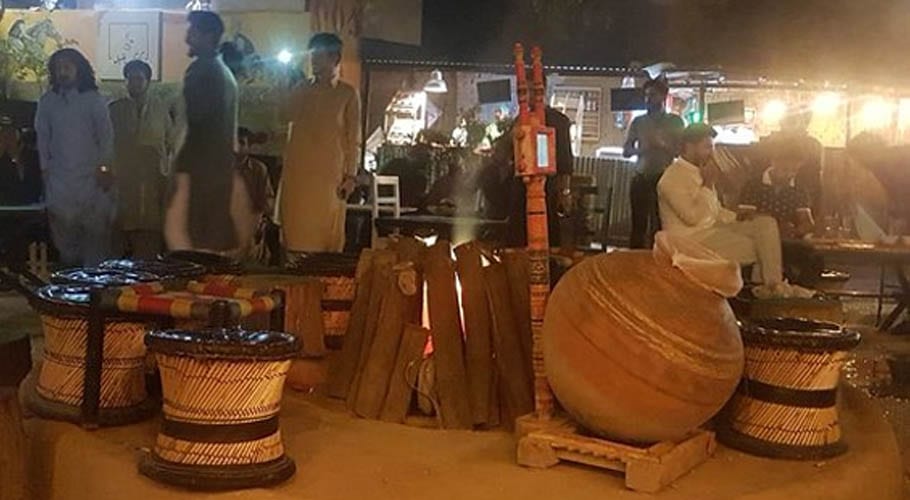 LAHORE: A brawl erupted at a restaurant in Lahore owned by lawyer Hassan Niazi after a girl was allegedly harassed by the manager.
Social media users called for boycotting the 'Karak Khel' restaurant allegedly that the manager harassed a girl and the waiters attacked a group of youngsters. The incident is said to taken place on Friday evening.
Immediately #BoycottKarakkhel started trending on social media as a user said that Hassan Niazi was also seen beating the youngsters and was defending the waiters who harassed the girls.
Beating up minors and harassing girls is what the management at Karak Khel is trained to do. Even the owner of the place, Hassan Khan Niazi was seen beating up kids and defending his waiters who harassed the girls. Shame on you, Hassan. #BoycottKarakKhel#ShameOnYouHKN pic.twitter.com/jFd76gboU3

— boycottkarakkhel (@boycottkarakkh1) February 27, 2021
Another social media user identified as Zainab said that someone from the restaurant management harassed a fourteen-year-old girl by making her feel very comfortable. She said the event host spoke to the management which led to a heated argument and a brawl at the restaurant.
Social media activist Shaheer Niazi called out Hassan Niazi and asked for his side of the story and how the issue was resolved.
Hassan Niazi claimed that the girl was "making out with organiser'. He said the manager removing them from the restaurant after which the "rich kids didn't like it and started attacking the manager."
Girl making out with organiser. Manager removing them from karak khel. Rich kids didn't like it. And started attacking manager. pic.twitter.com/fLiE8ZkAzK

— Hassaan Niazi (@HniaziISF) February 28, 2021