BLA claims responsibility of attack on PSX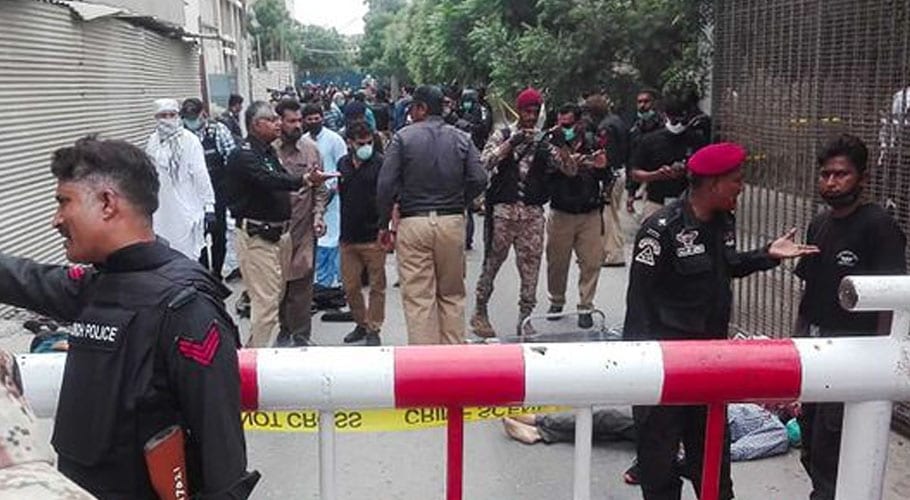 KARACHI: The Baloch Liberation Army (BLA) has claimed the responsibility of a terror attack on the Pakistan Stock Exchange (PSX).
According to details, the BLA Majeed Brigade carried out a self-sacrificing attack on the PSX earlier today. Four attackers entered the compound and started firing but the situation is now under control.
There were four attackers who came from the parking lot, they threw a grenade at the main entrance of the KSE and then started firing indiscriminately. The attackers were wearing uniforms that looked like police uniforms, all four have been killed and the situation is currently under control.
At least five people have reportedly been killed in a firing incident and grenade attack at the PSX located on main I.I. Chundrigar in Karachi.
Police have reached the area and sealed the main road for traffic. A large contingent of police and Rangers personnel have been deployed outside the stock exchange.
Terrorists have stormed the main building before a grenade attack outside the gate of the main building and fired indiscriminately.
Director PSX Abid Ali Habib told media said that the militants had stormed the Railway Ground parking area and fired outside the ground of the PSX creating panic among the people in the building.