Bilawal will soon be out of politics like Maryam: Railway Minister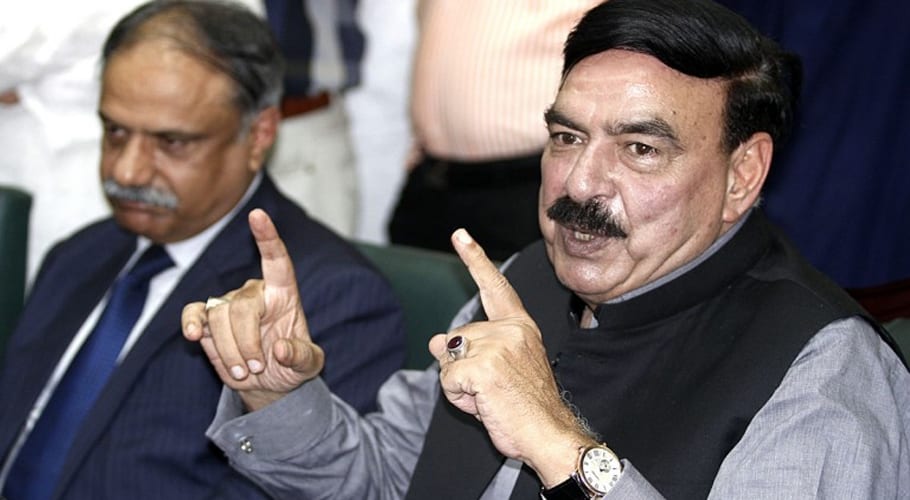 LAHORE: Railways Minister Sheikh Rasheed has said that Pakistan Peoples Party (PPP) Chairman Bilawal Bhutto would also be out of politics like Maryam Nawaz.
While addressing a media conference in Lahore, the railway minister said that just like Maryam Nawaz, the PPP chairman would also be out of the politics if he failed to strike a plea bargain.
Sheikh Rasheed said that as the National Accountability Bureau (NAB) has summoned Bilawal Bhutto Zardari today in the fake bank account case is not a kid.
Rasheed said that Bilawal was not a kid, he was the Chief executive officer (CEO) of the Zardari Group Limited.
The railway minister said that the accused did the transaction of Rs. 1.5 billion illegally. The transaction was made under his signature.
Read more: IHC grants Faryal Talpur bail in fake bank accounts case
According to Rasheed, corrupt people are getting bails from the NAB courts and 126 accounts of PPP leader Khursheed Shah are unearth, but he got the bail. He termed the situation alarming for the country.
Bilawal Bhutto Zardari has been probed for JV-Opal-225, a joint venture of Zardari Group Ltd. Billions of rupees were transferred to the company's accounts via fake bank accounts. The company took out loans of billions of rupees from the banks.
The case was initiated on 15th October 2011. In 2009, Bilawal and his father became shareholders of the company. Both of them have a stake of 25 percent each in the company.
Read more: Man who won war for country is declared traitor: Sheikh Rasheed
The NAB has stated in the reference that embezzlements worth billions were committed in loans of Sindh Bank. The suspects have been accused of granting Rs29 billion loan to Omni Group out of which Rs25 billion is still outstanding.