Apple introduces MacBook Pro laptop with 16-inch screen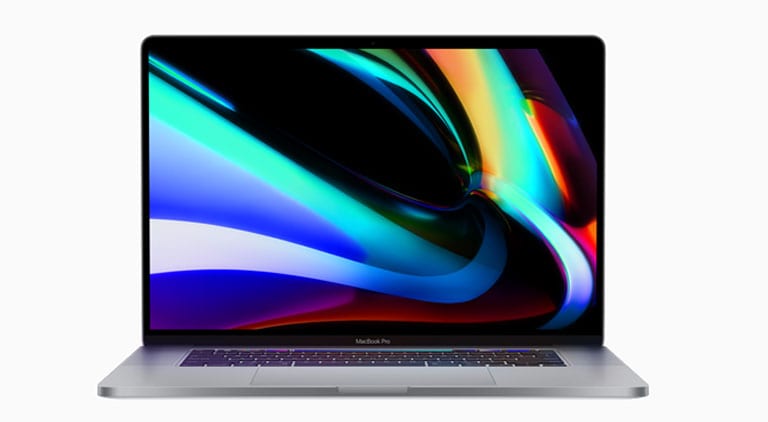 CUPERTINO, CALIFORNIA: Apple on Wednesday unveiled a new MacBook Pro with a bigger screen and a better keyboard, replacing its 15-inch model.
Apple hailed it the "world's best pro notebook" designed for developers, photographers, filmmakers, scientists, music producers and anyone who relies on a Mac to create their life's best work.
The all-new MacBook Pro features a brilliant 16-inch Retina Display, the latest 8-core processors, up to 64GB of memory, next-generation graphics with up to 8GB of VRAM and a new advanced thermal design, making it the most powerful MacBook Pro ever.
The new MacBook Pro will start at $2,399, comparable with the older model, and will be available from Wednesday on its online store and in U.S. retail stores later this week.
READ MORE: Trump takes swipe at Apple for ditching iPhone home button
The iPhone maker last revamped MacBook Pro in 2016 by adding a fingerprint reader and faster ports. The MacBook line accounts for about 10% of Apple's total annual revenue of $260 billion.
Apple said the new model will have a "Magic" keyboard that comes with a scissor mechanism delivering 1 millimeter of key travel and a stable key feel.
Featuring a new Magic Keyboard with a redesigned scissor mechanism and 1mm travel for a more satisfying key feel, the 16-inch MacBook Pro delivers the best typing experience ever in a Mac notebook.
The 16-inch MacBook Pro also includes a six-speaker sound system, longer battery life, Touch Bar, Touch ID, the Force Touch trackpad and the Apple T2 Security Chip.
ALSO READ: Apple borrows $7 bn despite sitting on a $200 bn cash pile
"Our pro customers tell us they want their next MacBook Pro to have a larger display, blazing-fast performance, the biggest battery possible, the best notebook keyboard ever, awesome speakers and massive amounts of storage, and the 16-inch MacBook Pro delivers all of that and more," said Tom Boger, Apple's senior director of Mac and iPad Product Marketing.
"With its brilliant 16-inch Retina display, 8-core processors, next-gen pro graphics, even better thermal design, new Magic Keyboard, six-speaker sound system, 100Wh battery, up to 8TB of storage and 64GB of fast memory, the 16-inch MacBook Pro is the world's best pro notebook."
Apple's "butterfly" keyboards in older laptops have faced criticism for typing-related problems, including characters repeating unexpectedly, failing to appear, or keys that feel "sticky" and do not respond in a consistent manner.