ANC dismisses Rana Sanaullah's bail plea in drug case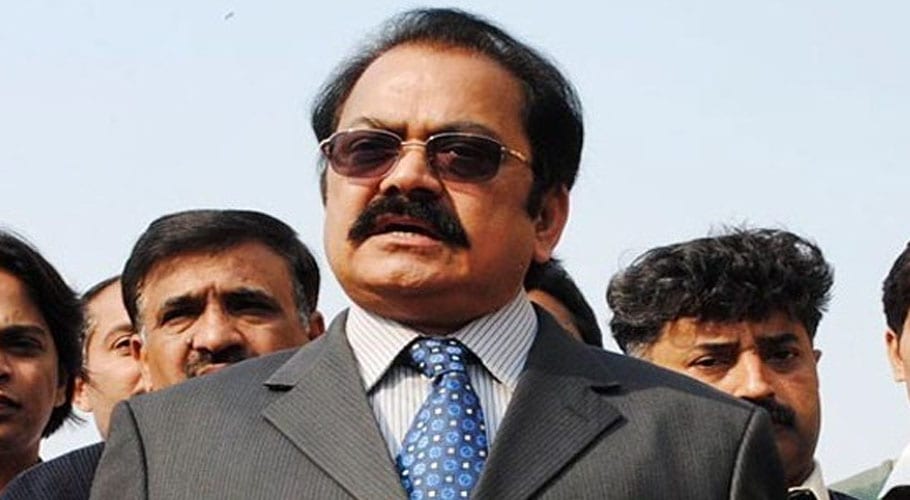 LAHORE: An Anti-Narcotics Court has dismissed a bail plea for Pakistan Muslim League-Nawaz (PML-N) leader Rana Sanaullah in the narcotics case.
The court said that in order to file a new bail petition, Rana Sanaullah should have new grounds.
Sanaullah on 6th November filed a fresh bail plea citing footage submitted by the Lahore Safe City Authority that contradicted the prosecution's argument.
Both respondents, Sanaullah and the ANF were issued notices for the hearing. After
Sanaullah's lawyer said that his client is ready to surrender his passport.
He asked the court to put his name on the Exit Control List (ECL) but give him bail.
Rana Sanaullah was arrested by the Anti-Narcotics Force on 1st July over his alleged links with drug traffickers in Lahore.
Read more: Rana Sanaullah's judicial remand extended by 14 days
Rana Sanaullah and six other suspects have been named in the 200-page long challan.
ANF claimed that it had seized a large number of drugs in possession of Sanaullah and lodged a case under section 9 (C) of Control of Narcotic Substances Act 1997.