Actress Amber Heard fired from Aquaman's sequel after failing physical exam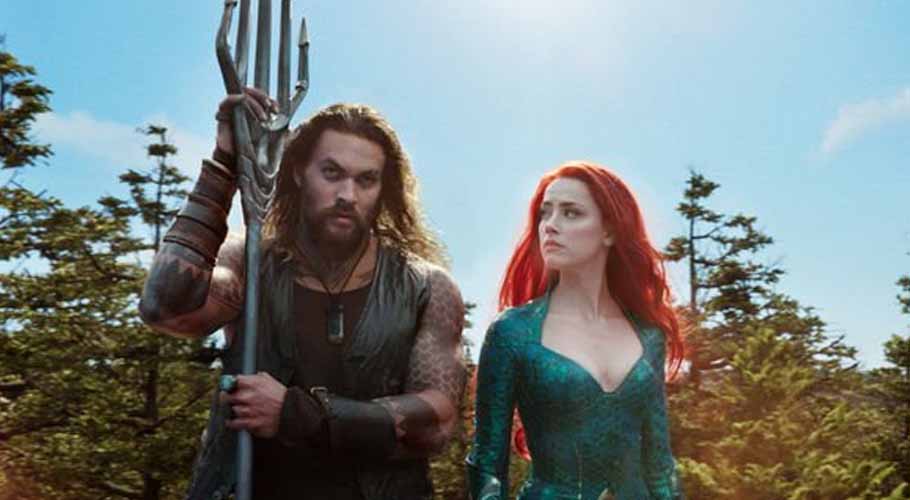 Hollywood superstar Amber Heard has reportedly been fired from her role in the upcoming movie 'Aquaman 2' due to violating the health and fitness clauses mentioned in the contract of the movie.
As per reports, Heard, who essayed the role of Mer in Aquaman failed to pass her physical examination for the role which means she violated her contract, according to the Australian website.
There is a clause in her contract which says she is required to be in good form ahead of shooting and she violated that. The new report comes after a petition to have the 34-year-old actress fired from the film has now been signed by 1.8 million people.
Moreover, it has also been reported that Heard would be replaced by Game of Thrones' actress Emilia Clarke. However, Warner Bros is yet to comment on the speculation publicly.
Read more: Johnny Depp dropped from 'Fantastic Beasts' franchise
Last year, Amber Heard's former husband Johnny Depp was asked to leave one of his film franchises 'Fantastic Beasts' after his public court battle. Heard filed a case against Depp and testified in the court against him the 57-year-old actor calling him a 'wife-beater'.
Conversely, The Hollywood Reporter writer Ryan Parker told his followers on Twitter Heard had not been fired. He wrote: "Told by a reliable source that reports of Amber Heard being fired off Aquaman 2 are inaccurate."