Yasir Hussain has unapologetic demands for crew members of drama production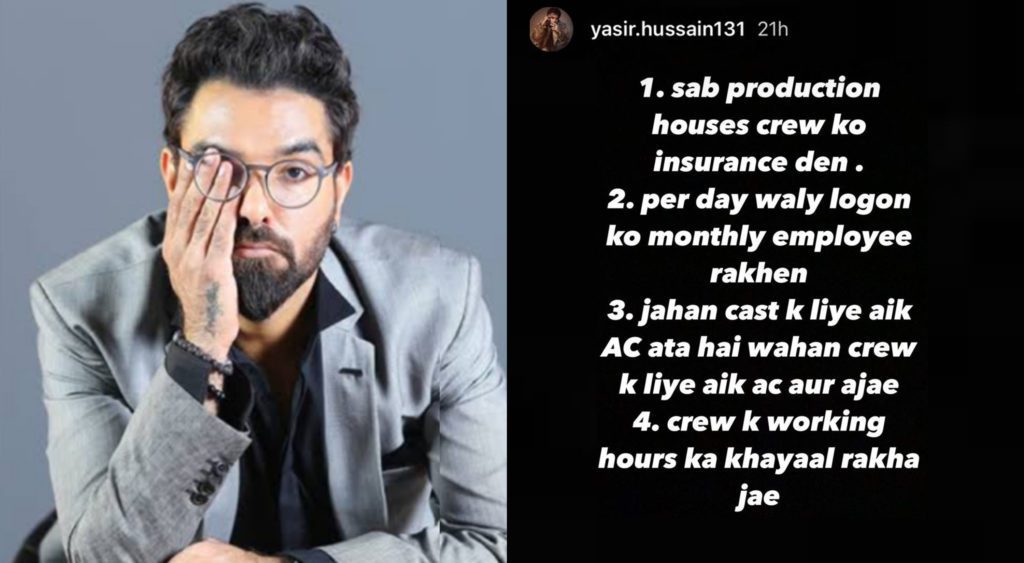 Yasir Hussain, an outspoken actor who always ends up in hot water over his controversial statements, has come forward with an interesting demand for the crew of drama production.
The actor posted few unapologetic demands on his Instagram stories about the crew members and underpaid workers of the drama production. According to him, every crew of a production house should be granted insurance.
Yasir continued that members who work on a daily basis should be given a proper monthly job and when there is an air-conditioned room allowed for the cast member then why not crew members get one, demanded Hussain.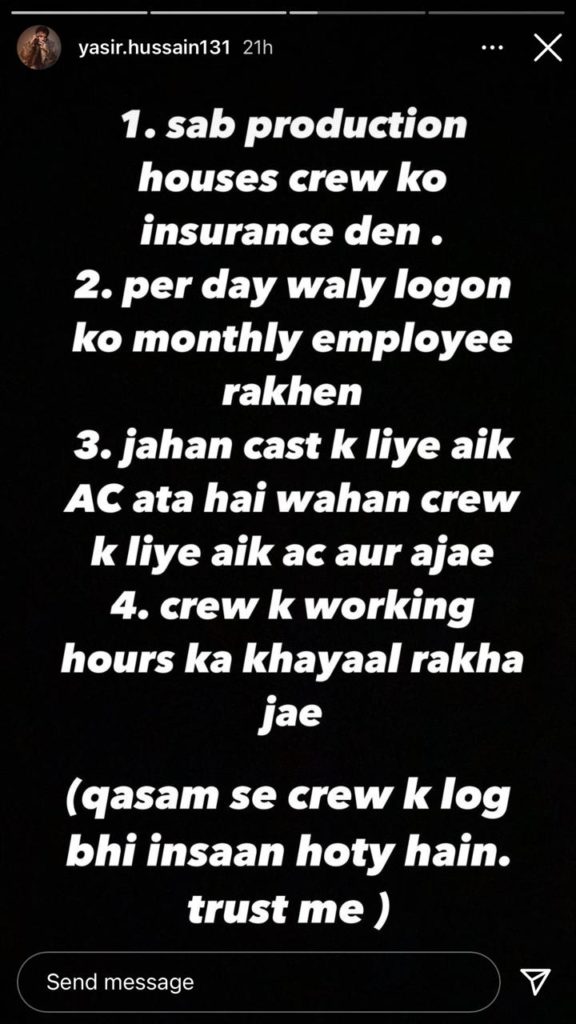 Yasir concluded his wishes by saying that the working hours of the crew members should be considered properly. The Jhooti actor expressed that the crew members who work tirelessly in the production are also humans and one should be kind to them.
Read more: Actor Yasir Hussain undergoes arm surgery, shares picture
Yasir earlier had also fumed at people who had problems with Mahira not wearing a dupatta during a protest In Karachi over the Palestine issue. According to Yasir Hussain, people should start talking about real issues like the Palestine-Israel conflict instead of pointing or caring about someone's clothing or their absence of dupatta.
Yasir Hussain took to Instagram stories and shared a screenshot of the social media users mocking Mahira Khan for not wearing a dupatta in a protest. "Very good", said Yasir sarcastically. According to him, people would wear shorts in summer but Mahira has to wear a dupatta scorching heat," Hussain pointed out caustically.