Worldwide coronavirus cases cross 98 million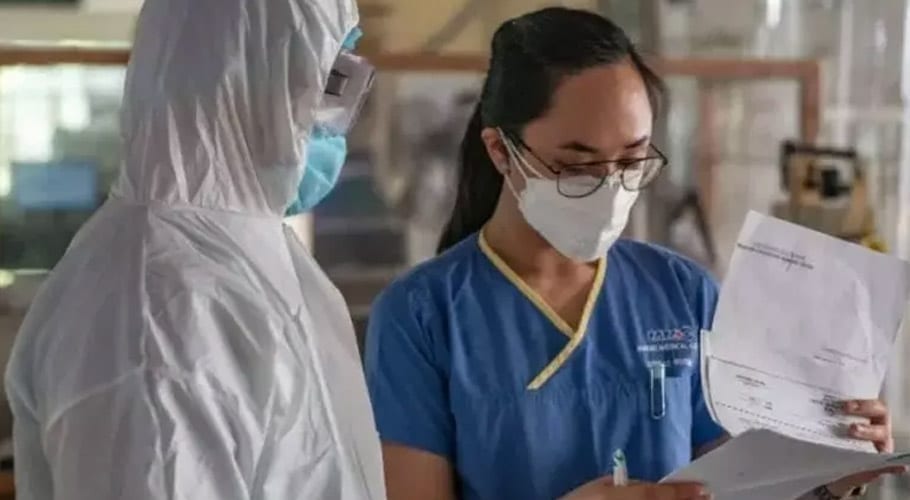 WASHINGTON: The global pandemic coronavirus has infected more than 98.743 million people worldwide and killed 2,116,336 people.
More than 79.17 million patients of coronavirus have been cured in the world and more than 25.71 million are undergoing treatment. The coronavirus situation is the worst in the United States, with 424,177 deaths and more than 25.39 million people affected.
India ranks second in the world in terms of coronavirus cases, with 153,221 deaths and more than 16.4 million people diagnosed with the virus.  The total number of deaths from coronavirus in Brazil is 215,299 and more than 87.55 million people are affected.
Read more: Coronavirus active cases in Saudi Arabia fall below 2,000 mark

More than 3,677,000 people have been infected with the coronavirus in Russia, bringing the total death toll to 68,412. More than 3,583,000 people have been affected in the UK and more than 95,981 have died. In France, more than 3,011,000 people were affected and 72,647 lost their lives.
More than 2.6 million people were affected and 55,441 died in Spain. In Italy, 2,441,000 people have been affected, while 84,674 people have died. In Turkey, 2,418,472 people have been affected and 24,789 have died.