US sends Ukraine more weapons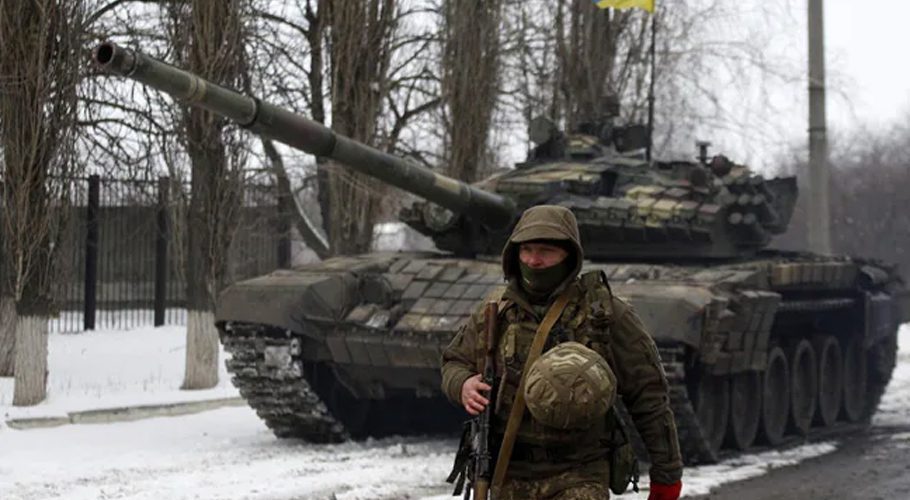 UKRAINE: US President Joe Biden announced another package of military assistance for Ukraine, as dozens of civilians were evacuated from Mariupol's besieged steelworks, the last pocket of resistance against Russian troops in the port city.
Worth $150 million, the latest security assistance would include artillery munitions and radars, Biden said, as the country braces for fresh bombardment by Moscow's forces ahead of May 9, the day Russia celebrates the Soviet victory over the Nazis in World War II.
A senior US official said the aid included counter-artillery radars used for detecting the source of enemy fire as well as electronic jamming equipment.
Friday's new batch brings the total value of US weaponry sent to Ukraine since the Russian invasion began to $3.8 billion.
The president urged Congress to further approve a huge $33 billion package, including $20 billion in military aid, "to strengthen Ukraine on the battlefield and at the negotiating table."
Read more: Crisis-hit Sri Lanka declares emergency
The Pentagon meanwhile denied reports it helped Ukrainian forces sink the Russian warship Moskva in the Black Sea last month.
Pentagon spokesman John Kirby said the US had "no prior knowledge" of the plan to strike the ship, which sank leaving a still-unclear number of Russian sailors dead or missing.
While providing Ukraine with military aid, the United States has sought to limit knowledge of the full extent of its assistance to avoid provoking Russia into a broader conflict beyond Ukraine.
Biden, other G7 leaders, and Ukraine's President Volodymyr Zelensky are to meet virtually on Sunday to discuss Western support for Kyiv.