Urmila hits back at Kangana Ranaut, asks her to reveal Bollywood drug list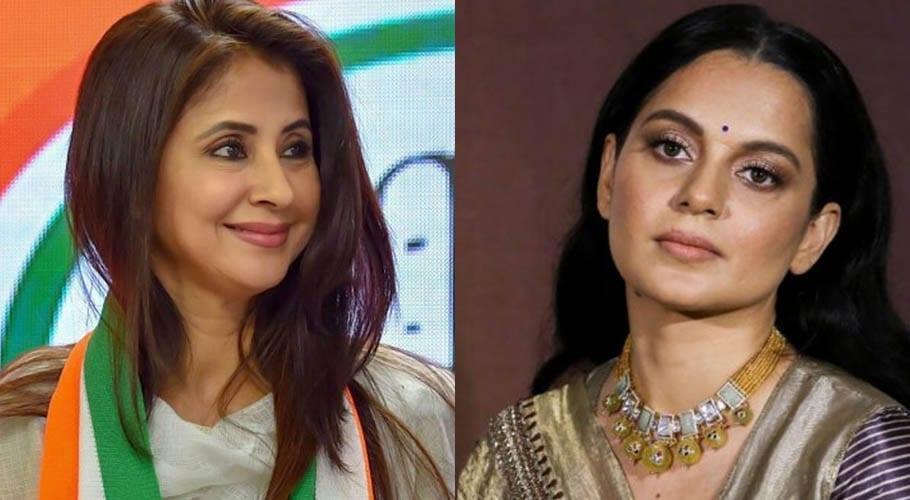 MUMBAI: Bollywood actress Kangana Ranaut has been engaged in a row with Urmila Matondkar, accusing her of illegally purchasing her new offices.
A couple of days ago, Kangana accused Urmila of buying property worth three crore rupees through illegal means soon after entering politics.
"Dear Urmila Ji, the houses I built from my hard-earned money are being demolished by the Congress," wrote Kangana on social media. "By impressing BJP, I have only gotten 25-30 legal cases against me."
"I wish I was as smart as you and would've kept Congress happy. How foolish of me, no?," she added.
In response to Kangana's allegations, Urmila posted a short video in which she hit back at Ranaut and asked her to meet her so that she can share the property documents with her.
"Namashkar Kangana Ji," said Matondkar in the video. "The high regards that you have for me, I have heard them. In fact, the whole country has heard them."
"Today, in front of the entire country, I request you to set a place and time and I will bring all my documents there. The documents will carry all the papers of my property," continued the actor.
"In 2011, after working hard in the industry for a short span of 25-30 years, I purchased a flat in Andheri," said Urmila. "I will bring the documents of that flat. I sold that house in the first week of March and I will bring those papers too. And there will also be documents of the flat that I have now purchased from the money that I got. I bought this flat much before I entered politics. I wanted to show you that."
Urmila also asked Kangana to share a list of people from the industry who she claimed were involved in drugs, as promised.
"In return what I want is this. Using the money paid by lakhs and crores of taxpayers like me, you were given the Y-plus security by the government because you said you had names of many people whom you wanted to report to the NCB. The whole country is waiting for it today."
"I'll be waiting for your answer," she concluded. Matondkar joined the Indian National Congress on March 27, 2019, and contested from Mumbai's North constituency in 2019 but lost the election. On September 10, 2019, she resigned from the party due to internal politics.
गणपति बाप्पा मोरया 🙏🏼@KanganaTeam pic.twitter.com/m8mRgbsg6o

— Urmila Matondkar (@UrmilaMatondkar) January 3, 2021