Trump impeachment trial: US Senate blocks three Democratic bids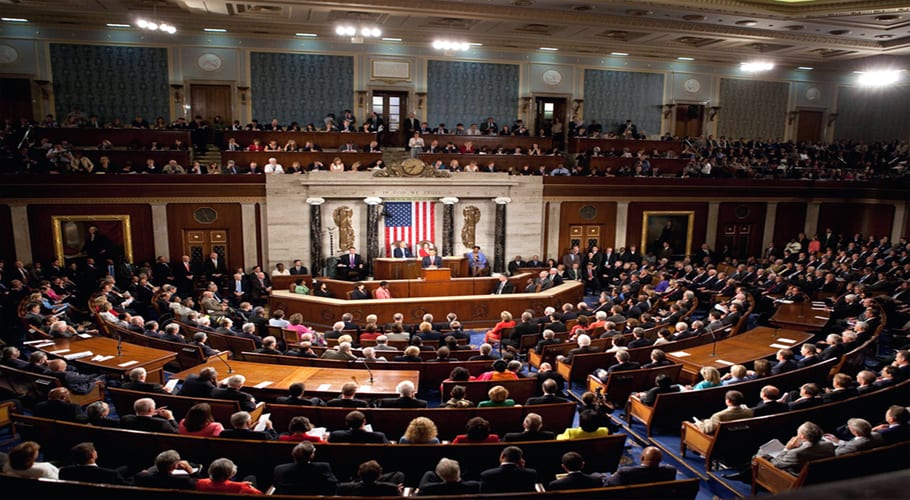 WASHINGTON: On Tuesday, the U.S. Senate, dominated by the Republican defeated three Democratic attempts to acquire information and facts in the impeachment trial of President Donald Trump.
When the third impeachment trial in US history started in earnest, Republicans voted 53-47 across party lines to prevent three separate resolutions from Democratic leader Chuck Schumer to subpoena reports and information from the White House, the Department of state and the Office of Management and Budget linked to Trump's relations with Ukraine.
READ MORE: KSA rejects reports crown prince behind in Amazon's boss phone hacking
Following the third vote, Schumer tabled a motion seeking the testimony of Staff Mick Mulvaney the acting White House chief.
Democrats also asked the Senate to expel Trump from office for forcing Ukraine to prosecute former Democratic Vice President Joe Biden, a political opponent, and then-impending the investigation into the issue.
READ MORE: US President Trump may visit Pakistan soon: FM Qureshi
Trump, who was impeached by the Democratic-led House of Representatives last month on allegations of abusing authority and blocking Congress, Trump denied the allegations and defines his impeachment as a political ploy to derail his re-election attempts in 2020.