Three Pakistani men die in Barcelona fire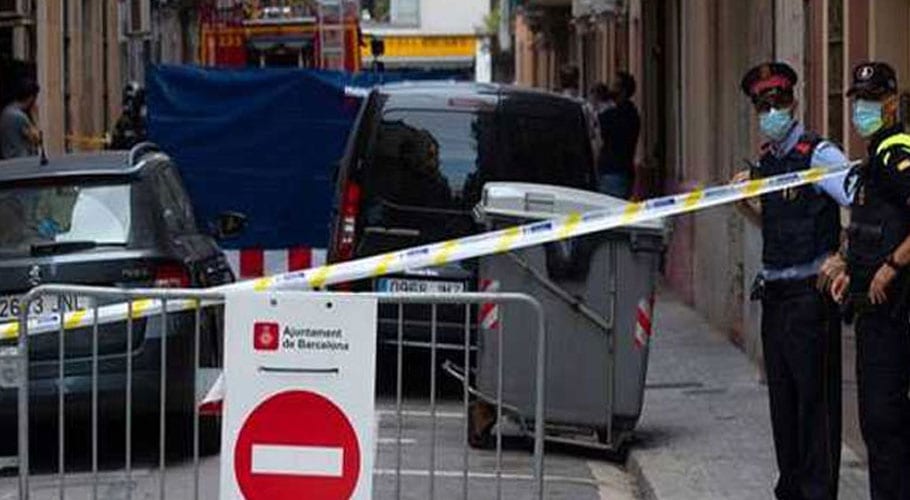 BARCELONA: Three Pakistani youths were killed in a house fire in Spain on the eve of Independence Day celebrations.
According to sources, while charging the battery in Barcelona, due to a short circuit, an explosion and fire broke out which engulfed the house. The occupants of the house were severely affected by the fire. The dead included 22-year-old Sarfraz, 24-year-old Mazhar, and 33-year-old Abu Sufyan from Gujranwala, Pakistan.
Qamar Saleem, who was critically injured in the accident, was rushed to a nearby hospital while Faisal Saleem, Qadeer, and Imran Baig sustained minor injuries. Immediately after the incident, police and fire brigade vehicles reached the spot while the police started an investigation into the incident.
Read more: Pakistani youth killed, four injured in Lebanon explosion: Ambassador
The dead and wounded used to earn their living by taking tourists on tours of the city on bicycles in Barcelona. Pakistan's Ambassador to Spain Khayyam Akbar and Consul General Imran Ali Chaudhry expressed regret over the incident. He said that Allah Almighty forgives those who died in this tragic incident. "We share the grief of the families of all these comrades," he added.