Sukkur court dismisses petition seeking to register case against Maryam Nawaz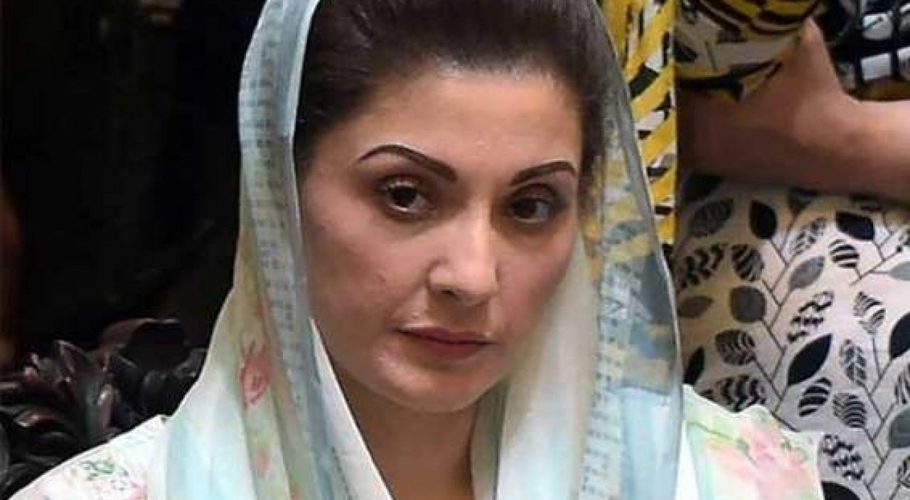 SUKKUR: A local court in Sukkur has dismissed a petition seeking registration of a case against PML-N Senior Vice President Maryam Nawaz on charges of maligning and ridiculing state institutions.
Also read: Sukkur Court summons Maryam Nawaz for contemptuous remarks
PTI District President Advocate Zaheer Babar submitted a petition to the district and session court of Sukkur seeking registration of a case against Maryam Nawaz under section 22-A 6 and 22-B, for making a speech against state institutions including Army and Judiciary, in a speech made in Sargodha.
The petitioner approached the FIA director to lodge a first information report (FIR) against Maryam, but he first "kept the applicant in hallow hopes and then clearly refused".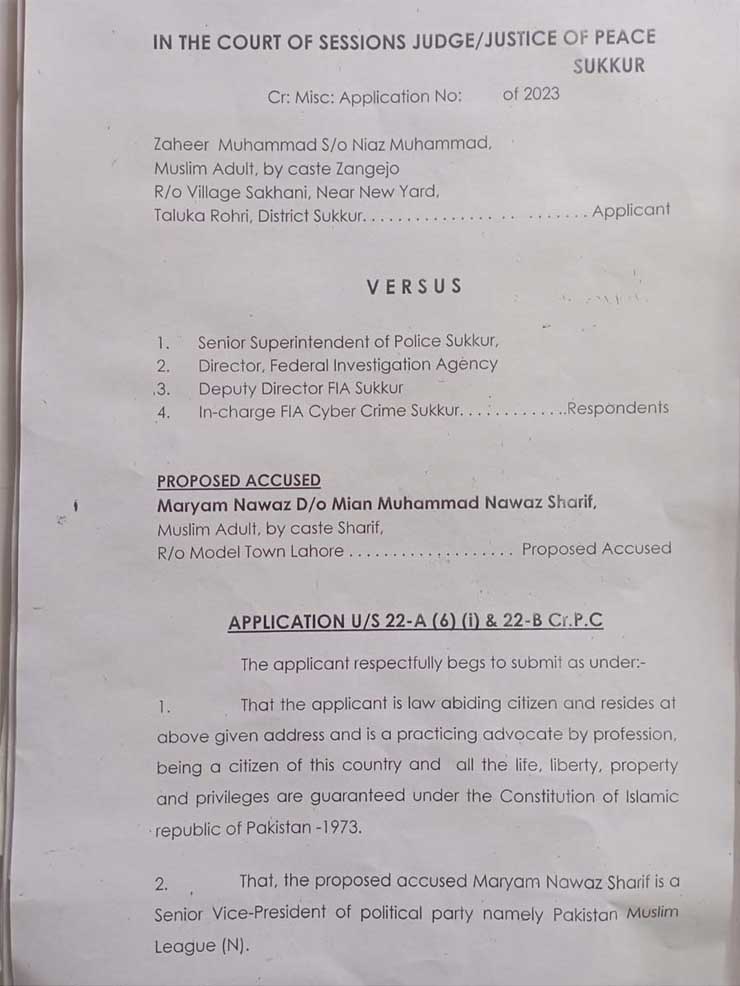 On March 1, additional sessions court in Sukkur sent notice to Maryam Nawaz, ordering her to appear in person on March 10.
However, during the proceedings today, in a shocking development Deputy Attorney General Nisar Abro appeared on behalf of Maryam Nawaz and argued that the case didn't fall in the jurisdiction of Sukkur court as the speech was made in Sargodha, and the petition too should be filed there.
Petitioner Advocate Babar contended that a sedition case should be ordered against PML-N leader Maryam for delivering a hateful speech she made against Pakistan Army and judiciary in Sargodha. 
He also raised objection on the power of attorney paper submitted by Maryam's lawyers casting a doubt on the authenticity of the signature of Maryam on the legal document. 
After hearing the arguments, the Additional and Session Judge Mumtaz Solangi reserved the judgement Friday morning, which was announced after Friday prayers,dismissing the petition.