Sindh's decision to lease Karoonjar Mountains for mining opposed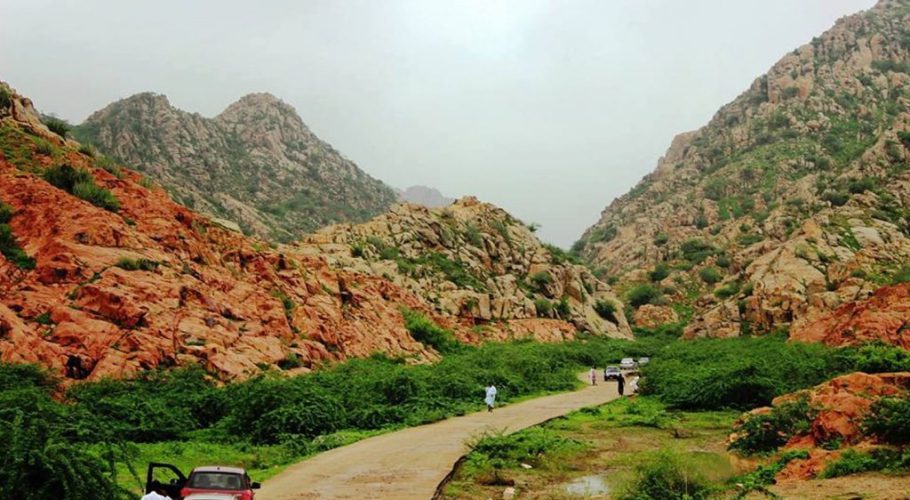 KARACHI: Lawmakers and local residents have opposed the decision of the Sindh Department of Mines and Minerals to auction over 5000 acres of the Karoonjhar Mountains located in Tharparkar district of Sindh.
An advertisement has been placed in local newspapers inviting bids for the mining lease of granite in Nagarparkar, under Sindh Mines and Minerals Act, 2021, and Sindh Mines and Minerals Governance Rules, 2023.
Local residents and politicians have expressed concerns over the lease of the Karoonhar mountains on lease for granite quarrying, saying it will lead to the destruction of the economy and the environment.
Special Assistant to Chief Minister Sindh Arbab Lutfullah has written a letter to Minister for Mines and Minerals and urged him to cancel the auctioning of the Karoonjhar mountains.
Lutfullah, who is elected from Tharparkar, said Karoonjhar is a "mesmerizing wonder and most ancient heritage place of Pakistan. It is not justice a collection of stones, but a treasure trove of historical, ecological, geographical, and cultural significance."
"This majestic mountain is not only a tourist attraction but also holds sacred places for people of various faiths. It is a place of immense spiritual cultural significance," the letter adds.
Lutfullah said he opposes the "audacious act" of auctioning off the Karoonjhar mountains by the Mines and Minerals Development Department. He called for uniting to preserve the beauty and heritage of Karoonjhar by demanding its recognition as a World Heritage Site.
He urged the minister to immediately halt the auction and have an "open katcheri" at Karoonjhar to pay attention towards the serious grievances of the local people of Tharparkar.
Special Assistant to Chief Minister on Human Rights Surendar Valasi, who also hails from Tharparkar, also opposed the auction of the historic Karoonjhar Mountains.
In a separate letter to Minister for Mines and Minerals, he said the reports of auctions have "drew public ire and sentimental protests as people of Thar have great spiritual attachment to the majestic mountains of Karoonjar."
He said political, social workers and common people are unanimous against the auctioning of "any piece of the glorious hills, which treasure the thousands of years history and millenniums of pilgrimage traditions."
Valasi said that as a Thari, he is demanding that the auction should be cancelled at the earliest.