Sindh govt approves remodeling of Mehmoodabad stormwater drain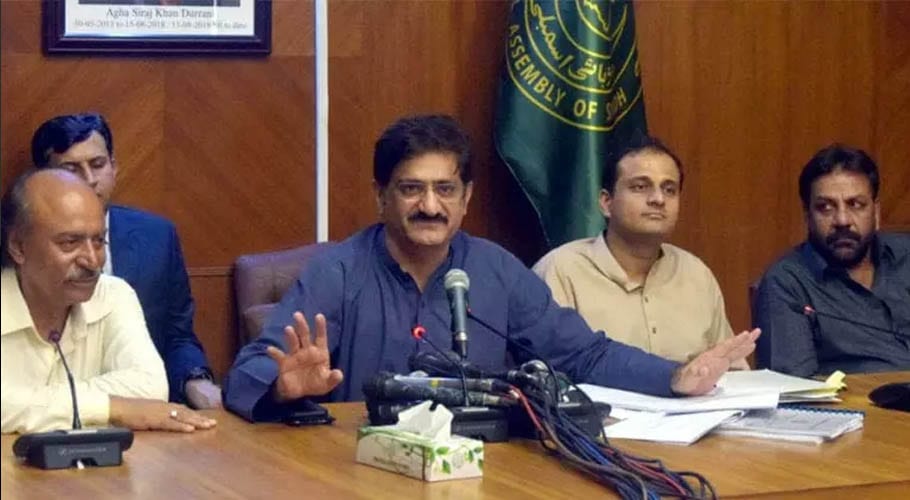 KARACHI: The Sindh government has decided to widen the stormwater drain in Mehmoodabad locality of Karachi apart from the anti-encroachment drive.
Chief Minister Sindh Murad Ali Shah convened a meeting on the cleanliness of stormwater and sewerage drains. Sindh for Education and Labour Saeed Ghani, Minister for Local Government Nisar Hussain Shah, Planning & Development Chairman Muhammad Waseem, Karachi Administrator Iftikhar Shallwani and NED Vice-Chancellor Dr Sarosh Hashmat Lodhi attended the meeting.
The meeting decided that stormwater drains should be separated from sewerage drains. It was decided to remodel the Mehmoodabad drain as a model stormwater drain.
NED University Vice-Chancellor informed the meeting that Mehmoodabad is spread over an area of 19.03 sq. kilometres and other drains fall into the main Mehmoodabad stormwater drain.
He said the 14.54km-long Noorani Chowrangi drain and 4.1km-long Tipu Sultan drain also falls into the drain. He said the width of the Mehmoodabad drain is only 20 feet and should be expanded to at least 80 feet.
The chief minister said 30 MGD or 50 cusecs water should flow in the stormwater drain. He said a sewerage treatment plant will be set up. The meeting agreed that the width of the drain would be expanded to 80 feet and it will be set up as a model stormwater drain.
On November 19, the District East administration launched an anti-encroachment drive at the Mehmoodabad drain but the activity halted after violent protests by local residents.  The residents staged a protest in Kashmir Colony and Manzoor Colony Fire Station and hurled stones at KMC staff and police.
The KMC Katchi Abadi Department had stated that around 850 houses were illegally constructed on both sides of the Mehmoodabad drain as the owners did not have legal lease documents.