Sherry Rehman terms PM's Tiger force a 'bad idea'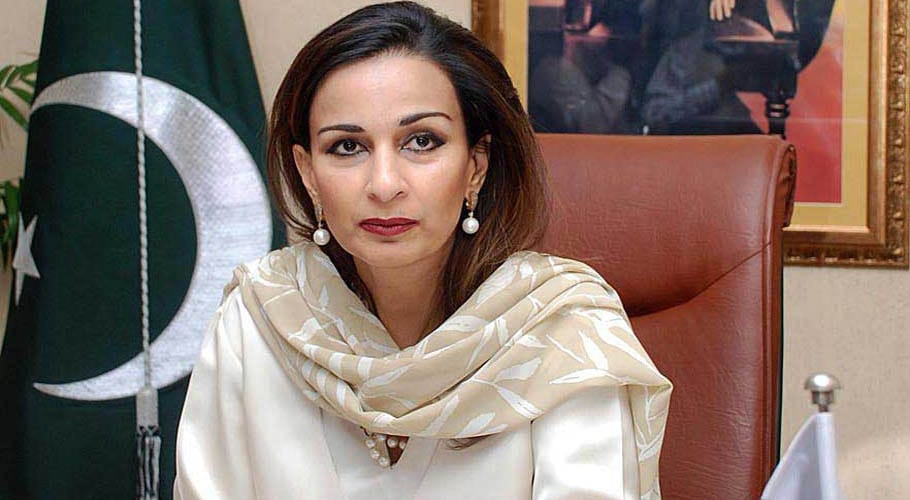 KARACHI: Pakistan People's Party Parliamentary leader in the Senate Sherry Rehman has termed the Prime Minister's 'Tiger force' a bad idea.
Sherry Rehman took to Twitter and said that the federation and provinces must use union councils.
"Tiger force" is a bad idea. The federation/provinces must use unioncouncils, DCs,mohallah committees, BISP data (which it is calling Ehsas/kafalat) to disburse funds to the poorest institutionally,NOT politically.Party-based volunteers called "tigers" for fund-distro a disaster https://t.co/KoC4uaOac7

— SenatorSherryRehman (@sherryrehman) March 31, 2020
She wrote that the system of party-based volunteers called Tigers for fund-distribution was a disastrous idea. She added that Prime Minister Imran Khan has once again fallen back on overseas Pakistanis for donations to combat coronavirus outbreak in the country.
Rehman in her tweet had criticized the 'Corona Relief Youth Tiger Force' initiated by the prime minister, comprising of young volunteers to aid the government in helping the needy throughout Pakistan.
The number of coronavirus patients in the country has risen to 1,848 today. This included 627 cases in Sindh, 627 in Punjab, 154 in Balochistan, 217 in Khyber-Pakhtunkhwa, 142 in Gilgit-Baltistan, 51 in Islamabad and six in Azaad Kashmir. The virus has so far claimed 20 lives in Pakistan while 57 patients have recovered.
Punjab province has emerged as the new epicentre of COVID-19 with the highest number of 627 cases in the country surpassing Sindh during the last three days.