Shehbaz Sharif to hold important party meeting today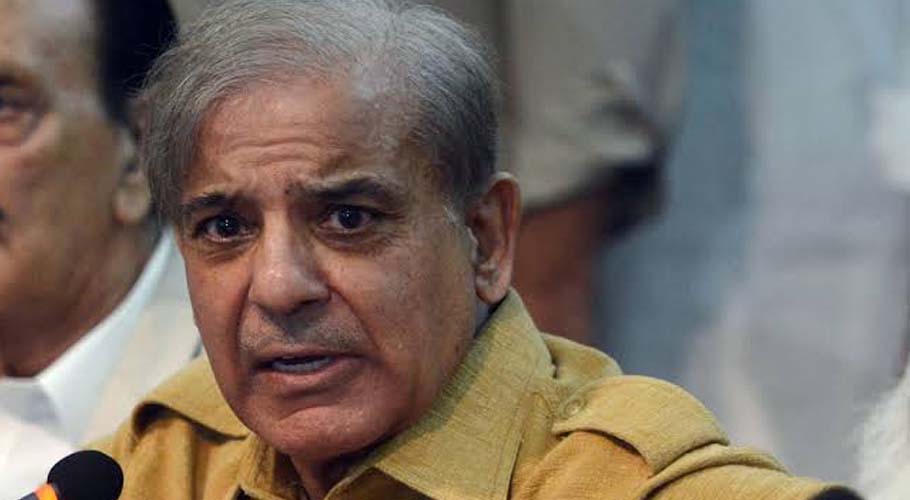 ISLAMABAD: President Pakistan Muslim League-Nawaz (PML-N) to hold an important party meeting regarding on-going political situation in the country, today on Monday.
According to sources, the party leadership will also discuss post-Azadi March scenario as well. The call for important meeting came after chief of JUI-F Mualana Fazl-ur-Rehman's two-day ultimatum ended on Sunday.
JUI-F chief demanded resignation of incumbent Prime Minister saying the PTI-led government could not impose its writ over the country.
Party's senior leadership including Sardar Ayaz Sadiq, Ahsab Iqbal, Marriyum Aurangzeb and Rana Tanvir will attend today's meeting, added sources.
Earlier on Friday, Maulana Fazl ur Rehman gave deadline regarding the resignation of Premier Imran Khan.
Fazl gave PM Khan two days to resign or else he said: "We will forcefully arrest the PM". JUI-F chief also said they [the protesters] would not be able to exercise patience after two days.
While welcoming the leaders of political parties in Azadi March, JUI-F chief said they [the protesters] would not be able to exercise patience after two days.
The JUI-F chief said this was not a gathering of any single political party but a national movement, adding that the nation has stood against the government on one platform. He further said: "Results of 2018 general elections are unacceptable."
On Saturday, the JUI-F chief swore to topple the ruling regime and run the country peacefully.
Addressing the participants of the Islamabad sit-in, he said that reign of PTI government has ended and now "we will administer the country".
He said: "We will provide satisfaction and protection to the nation." Fazl asked the government to "step down and not to test his patience".
He vowed to continue protest until the government surrenders to his demands.