SBCA officers receive bribes on issuing notices against illegal allotments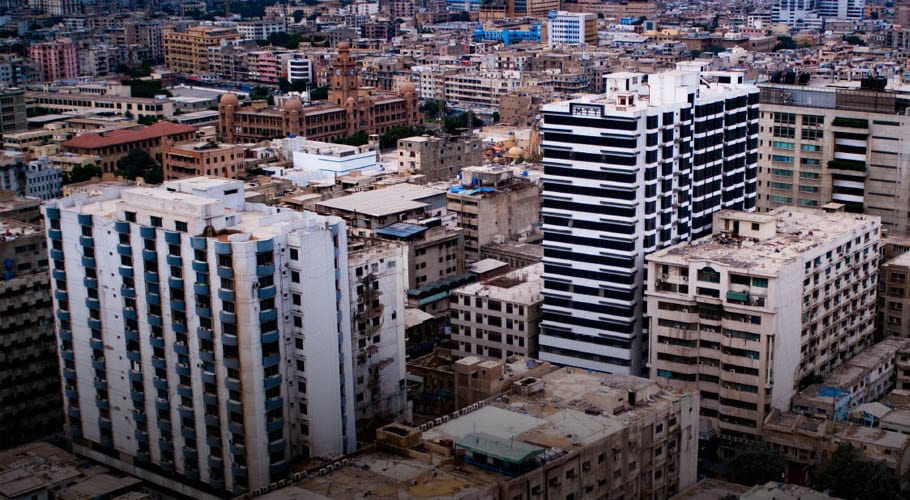 KARACHI: Several officers of the Sindh Building Control Authority (SBCA) are allegedly sending notices to residents in North Nazimabad, pretending to a part of an ongoing drive on directives of the Supreme Court.
According to details, several SBCA officers have taken advantage of the Supreme Court's directive to take stern action against illegal allotments and constructions in the city to make a quick buck for themselves.
The officers have used the directive as a pretext to issues notices to several residents in the upscale Nazaimbad No. 5 area over illegal allotments and unauthorised construction. These officers have collected bribes amounting to Rs10.2 million for former director-general Zafar Ahsan and suspended director Adil Omar Siddiqui.
The SBCA officers conducted regular campaigns where illegal allotments and construction without the necessary permits is underway and issue a notice that the building will be demolished as per the directives of the Supreme Court. The SBCA officers then threaten the residents to pay massive bribes to Zafar Ahsan and Adil Omar and the notice will be withdrawn.
It has been revealed that Pak Sarzameen Party (PSP) activist Farhan alias Chota is also allegedly involved in the activities. He is part of the local contractor's mafia and along with Assistant Director Shehryar and Asad and local resident Yasin have allegedly collected over Rs10 million in Paposh and Aurangabad areas.
Residents of Nazimabad No. 5 have revealed that notices are issued for illegal allotments and construction but no action is taken as these officers receive massive bribes. Only a handful of illegal constructions have been razed and an impression is given to the courts that action is being taken.