Saudi Arabia to lift ban on international flights in March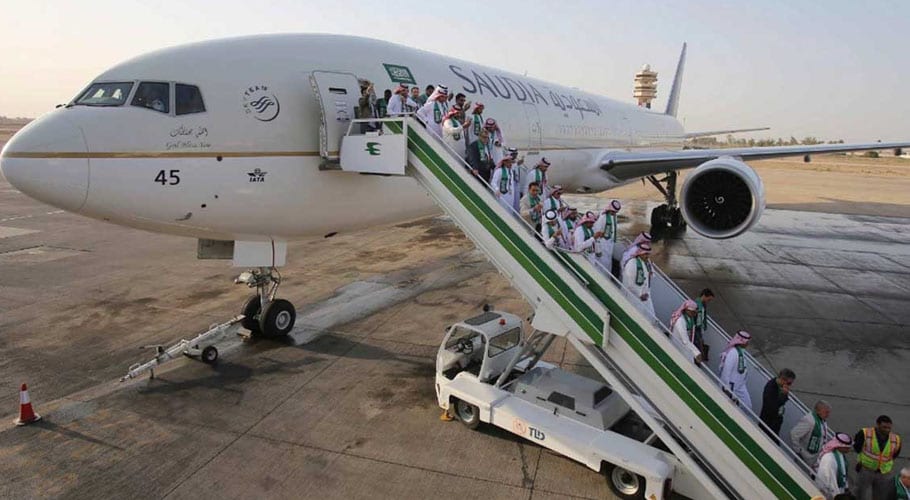 RIYADH: Saudi Arabia has decided to lift the temporary travel ban by the end of March on international flights.
Saudi Arabia's ministry of interior decided to lift the temporary travel ban it earlier imposed due to coronavirus. According to the KSA interior ministry, citizens will be allowed to travel outside the Kingdom and come back when the ban eases.
Secondly, the temporary ban on international flights will be lifted with all air, sea, and land borders will reopen. The implementation of these measures will be done in accordance with all the Standard Operating Procedures designed to curb the coronavirus spread.
Before the announcement, it was separately learned on Saturday that Saudi Arabia's Ministry of Commerce and Investment announced that expatriates will be allowed to run Saudi-owned companies.
Read more: Saudia Arabia denies Turkey's claim over pressuring Pakistan
According to Saudi media, the announcement was made after the Ministry of Justice had revoked a previous ministerial decision, which states that it is not permissible for a foreigner to manage a Saudi company or grant him any powers through a judicial order to delegate a Saudi citizen's authorization to a foreigner in this regard.