Rupee declines by 18 paisa against US dollar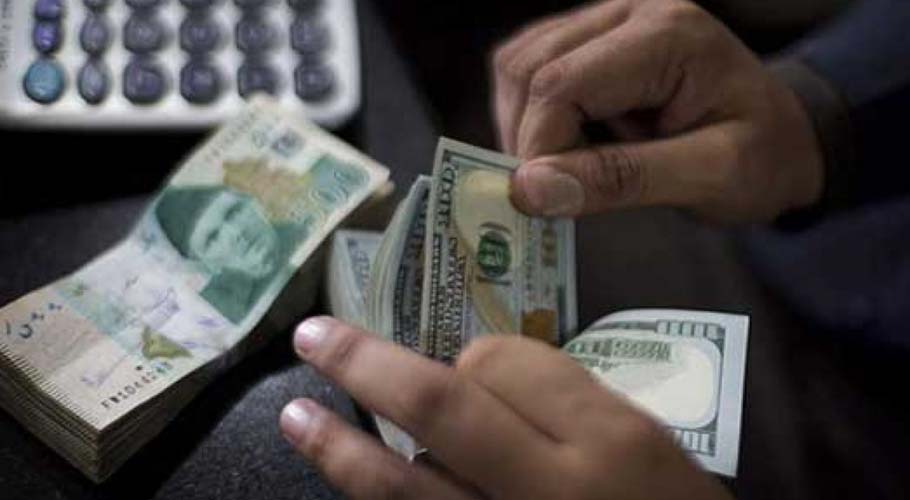 KARACHI: The Pakistani rupee

declined

by 18 paisa to Rs157.70 against the US dollar in the interbank market on Monday.
In the earlier weeks, the rupee had been observed to cumulatively depreciate against the dollar in the interbank.
In previous weeks, the local currency depreciated massively despite receiving the first tranche of $991.4 million from the International Monetary Fund (IMF).
The gradual drop in the rupee had come due to high demand for the dollar against thin supply as the country continued to make aggressive international payments to partially pay off huge foreign debt and for imports.
On the other hand, the Pakistan Stock Exchange (PSX) witnessed a negative trend on Monday when the benchmark KSE-100 index lost 302 points and dropped to 31,047 points.
In the previous week, the KSE-100 index gained massive 2,585 points to close at 31,350 points.
According to Economists, effective measures must be implemented on a priority basis to recover the state from the balance of payment deficit.
Besides increased demand of the greenback in the local market, they have termed balance of payments deficit as the main reason in the recent hike in the US dollar's value.
According to experts, the government must ensure implementations of economic policies after the deal with the IMF.