PTI leader Fawad Chaudhry arrested in Lahore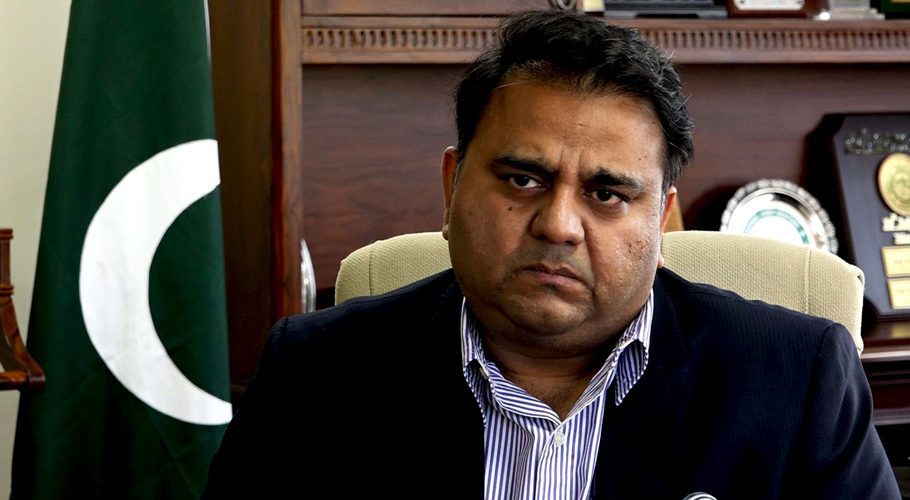 LAHORE: Senior PTI leader Fawad Chaudhry is reported to have been arrested from his Lahore residence in the wee hours of Wednesday amid protest demonstrations by PTI workers denouncing government plans to arrest party Chairman Imran Khan.
MM News has learnt that Fawad Chaudhry was elected on the basis of an FIR, registered in Islamabad's Kohsar Police Station on complaint filed by Secretary Election Commission.
بریکنگ
تحریک انصاف کے سینئر رہنما فواد چوہدری لاہور سے گرفتار
انہیں مبینہ طور پر تھانہ کوہسار اسلام آباد میں الیکشن کمیشن کے بیان پر درج مقدمے میں گرفتار کیا گیا
سیکرٹری الیکشن کمیشن کی درخواست پہ گذشتہ رات فواد چوہدری پہ تھانہ کوہسار میں مقدمہ درج کیا گیا تھا۔ pic.twitter.com/E7j7Ap8rGN

— MM News TV (@mmnewsdottv) January 25, 2023
Earlier, as rumors of an impending arrest of Pakistan Tehreek-e-Insaf (PTI) chief, Imran Khan, circulated in the early hours of Wednesday, party leaders and workers, in large numbers, descended upon his residence in Lahore's Zaman Park.
Thousands of PTI workers including women and children and top leadership of the party reached Zaman Park on the call given through PTI official Twitter account.

Speaking to media outside the residence of Imran Khan, PTI leader Fawad Chaudhry said that only on a 30-minute notice thousands of workers came here. "Arresting Imran Khan, country's most popular leader, is a conspiracy against Pakistan," he said.
Earlier, he had warned the interim setups that they will pursue sedition cases against them under Article 6 if the constitution is violated, urging governors and caretaker chief ministers of Punjab and Khyber Pakhtunkhwa (KP) to announce election dates immediately.
Also read: 'Will pursue sedition cases if constitution violated', Fawad warns interim govts 
Addressing a press conference in Lahore along with other PTI leaders, Fawad said that those in power today must not take unconstitutional steps.
Taking to Twitter, PTI leader Farrukh Habib said "the imported government has gone berserk."
فواد چوہدری کو پولیس نے ان کے گھر سے ابھی گرفتار کرلیا ہے۔ امپورٹڈ حکومت بوکھلاہٹ کا شکار ہوگئی ہے

— Farrukh Habib (@FarrukhHabibISF) January 25, 2023
In another tweet, he posted videos purporting to show vehicles carrying Fawad Chaudhry after his arrest.
پولیس کی یہ گاڑیاں فواد چوہدری کو گرفتار کرکے لے جارہی ہے pic.twitter.com/CJXiAHO3fQ

— Farrukh Habib (@FarrukhHabibISF) January 25, 2023
Advocate Faisal Chaudhry tweeted that 'Namlamoom Afraad' had picked up his elder brother from Lahore residence, terming the act as abduction.
میرے بڑے بھائی سابق وفاقی وزیر چوہدری فواد حسین صاحب @fawadchaudhry کو تھوڑی دیر پہلے بغیر نمبر پلیٹ گاڑیوں میں نامعلوم افراد نے غیر قانونی طریقہ سے لاہور گھر سے اٹھایا ہے۔ اغوا کنگدگان نے وارنٹ دکھائے گئے ہیں نا اپنی شناخت باہر کی ہے۔

— Faisal Hussain (@faisal_fareed) January 25, 2023