PS-11 by-polls: Bilawal Zardari holds meetings with party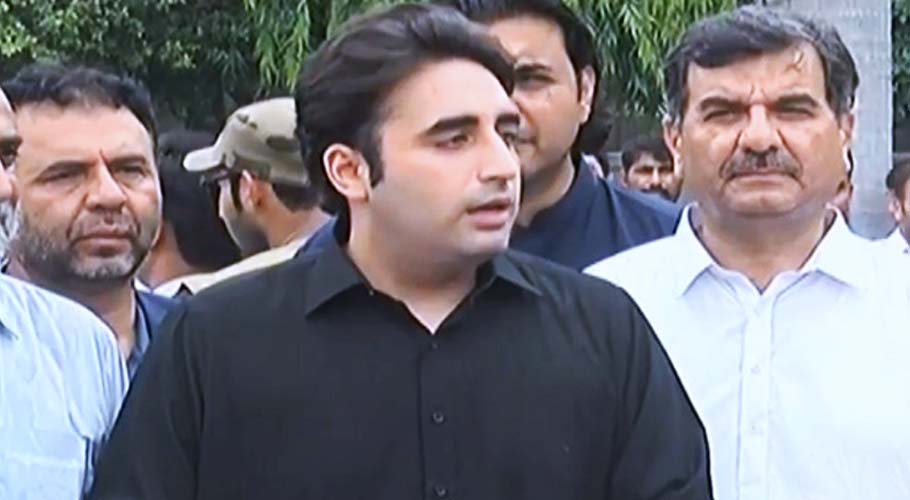 LARKANA: Pakistan People's Party (PPP) Chairman Bilawal Bhutto Zardari held meetings with different party leaders in link with PS-11 by-polls in Nauo Dero House.
Bilawal Bhutto Zardari met party leaders namely, Jameel Soomro, Nisar Khuhro, Nasir Shah, Mayor Larkana in Nauo Dero House. During the meeting strategy to win the PS-11 by-election was discussed.
Addressing on the occasion, PPP chairman said that his party always served the masses and vowed that PS-11 by-polls will be grabbed by PPP.
Earlier, Pakistan Tehreek-e-Insaf (PTI) decided to support Grand Democratic Alliance (GDA) candidate Moazam Ali Abbasi on PS-11 by-polls.
On the other hand, the move of awarding PS-11 ticket to Jameel Soomro by the Pakistan People's Party (PPP) leadership has created rifts in the party ranks in Larkana.