President condemns provocative tweets on Army heli crash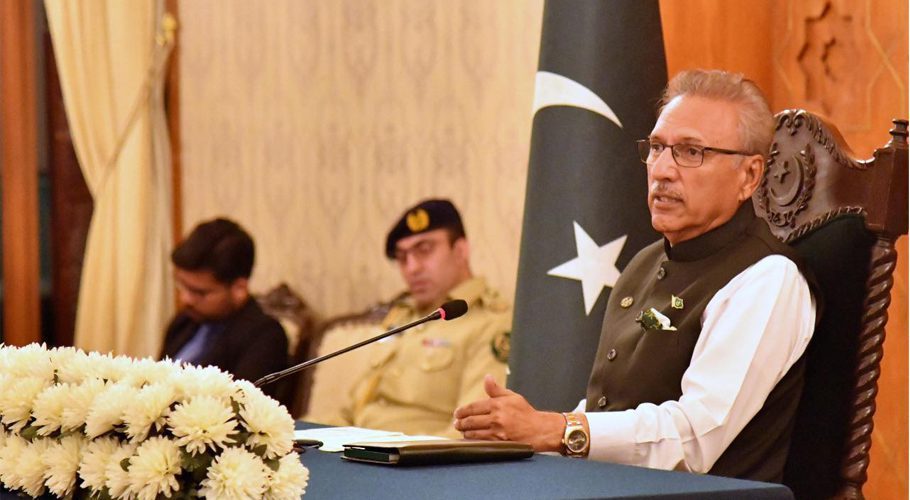 ISLAMABAD: Regarding the non-participation in the funeral prayers of the officers and soldiers who were martyred in the helicopter accident of the Pakistan Army in Balochistan, President Arif Alvi has said that an unnecessary controversy was created on the issue and he condemns provocative tweet campaign.
The President said that how can we insult the people who sacrificed their lives for the sake of the country? Like every Pakistani, I have been an admirer of martyrs all my life. I feel the grief of the families of the martyrs, when the families of the martyrs cried, I also cried. There is no doubt that Pakistan is safe only because of these eternal sacrifices.
میں نے سینکڑوں شہداء کے خاندانوں سے رابطے کیے ہیں، جنازوں میں شرکت کی ہے اور تعزیت کے لیے ان سے ملاقات کی ہے۔ آپ کی نمائندگی کرتے ہوئے میں یہ کام اپنا فرض سمجھتا ہوں۔ تمام خاندانوں کو اپنے شہداء پر ہمیشہ فخر ہوتا ہے، لیکن ہم سب اس دنیا میں غمگین اور ذاتی نقصان کو تسلیم کرتے ہیں۔

— Dr. Arif Alvi (@ArifAlvi) August 5, 2022
It should be noted that the helicopter of Pakistan Army had met with an accident due to bad weather in Balochistan in which all 6 officers and soldiers including Corps Commander 12 Corps Lieutenant General Sarfraz Ali were martyred.