Will stand with Kashmiris till our last breath: PM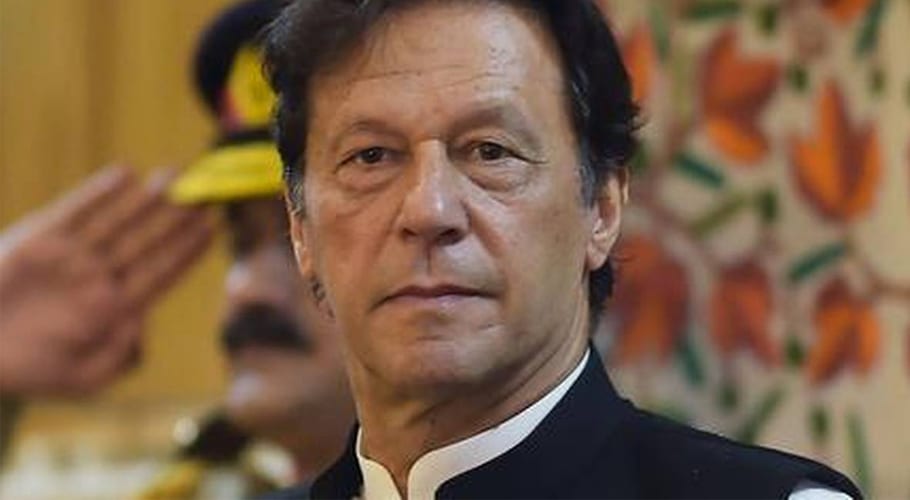 ISLAMABAD: Prime minister Imran Khan addressed the nation on the situation in Indian occupied Kashmir on Monday.
In his address to the nation, the prime minister said that the whole nation and its government would go to every extent to support Kashmiris.
The prime minister reiterated the country's complete support to eight million Kashmiris in the occupied territory.
He announced that an event will be held every week to show solidarity with the Kashmiri people. On coming Friday, the nation will come out between 12-12:30 pm in show of solidarity.
Imran Khan said, "We will go to every extent, will stand with Kashmiris till the last breath. I ask every Pakistani to come out of their homes, offices, workplaces every week for half an hour and on the upcoming Friday from 12 noon to 12.30pm to express solidarity with the people of Kashmir."
Khan said that the Indian Prime Minister Narendra Modi had committed a historical blunder by abrogating

Article 370

.
He again warned India that if New Delhi resorted to aggression, it would have a far-reaching impact on the entire world as both countries possess nuclear arms.
While addressing the nation, the prime minister said, "We won on the diplomatic front; we internationalised the Kashmir issue, talked to heads of states, their embassies, and the UN Security Council called a session on Kashmir for the first time since 1965."
He said that the government's campaign would continue until Kashmir has attained freedom, and sought the media's support in this regard.
Outlining the government's future strategy to deal with the situation in occupied Kashmir, the prime minister said: "First, I believe, the entire nation should stand with the Kashmiri nation. I have said that I will act as Kashmir's ambassador."
He added, "I will tell the world about this, I have shared this with heads of states that I have been in contact with. I will raise this issue in my speech at the UN General Assembly as well."
He said that the western media has never criticised India as much as it has been doing since the Indian government had imposed a

curfew

in occupied Kashmir.
He further added that the people of occupied Kashmir should know that whether the world stands with them or not, Pakistan will.