PM to announce candidate for Deputy Chairman Senate today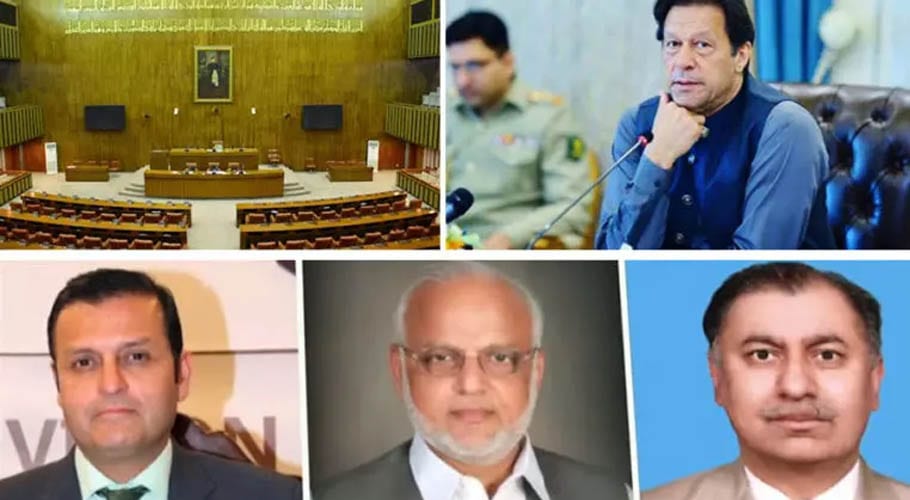 ISLAMABAD: Prime Minister Imran Khan has reportedly completed consultations with party leaders and allies and will announce the name of Deputy Chairman Senate on Thursday (today).
The prime minister is reportedly considering the names of Walid Iqbal, Ejaz Chaudhry and Mohsin Aziz for the post of Deputy Chairman Senate. He has already picked incumbent Sadiq Sanjrani for the post of Chairman Senate who is seeking a second term at the coveted post.
The opposition has nominated Pakistan Peoples Party (PPP) Syed Yousaf Raza Gilani for the post of Chairman of Senate and Jamiat Ulema-e-Islam Fazal (JUI-F) Abdul Ghafoor Haideri for deputy chairman.
Leaders of the allied parties of Pakistan Tehrik-e-Insaf (PTI) met Prime Minister Imran Khan on Wednesday and held consultations on the upcoming elections.
Minister for Defence Production Zubaida Jalal, MQM's Khalid Maqbool Siddiqui, Minister for Housing Tariq Bashir Cheema, Defence Minister Pervez Khattak, Minister for Education Shafqat Mehmood, Minister for Information and Broadcasting Shibli Faraz and Minister for Planning and Development Asad Umar were present in the meeting.
During the meeting, views were exchanged on the current political situation in the country and matters relating to allied parties.The government's allied parties reposed their full confidence in the prime minister.
They reiterated their full support regarding the Prime Minister's decision for the Chairman and Deputy Chairman in the Upper House of the Parliament. The allied parties expressed their commitment and full support for the implementation of Prime Minister Imran Khan's vision.
The contest for Senate chairman and deputy chairman seems to be tough for the government as the opposition enjoys a majority in the upper house of parliament. It is impossible for the government to win the polls unless some opposition members either vote for the government's candidates or waste their votes during the secret ballot on March 12.
On Wednesday, the Election Commission of Pakistan (ECP) had notified the victory of newly elected senators to the Upper House of Parliament following the March 3 Senate polls.
PM Imran Khan has summoned PTI and allied senators to PM House today to take decisions after consultations. He will take the party and allies into confidence regarding the nomination of the deputy chairman.