PM to perform groundbreaking of Farash Town apartments in Islamabad today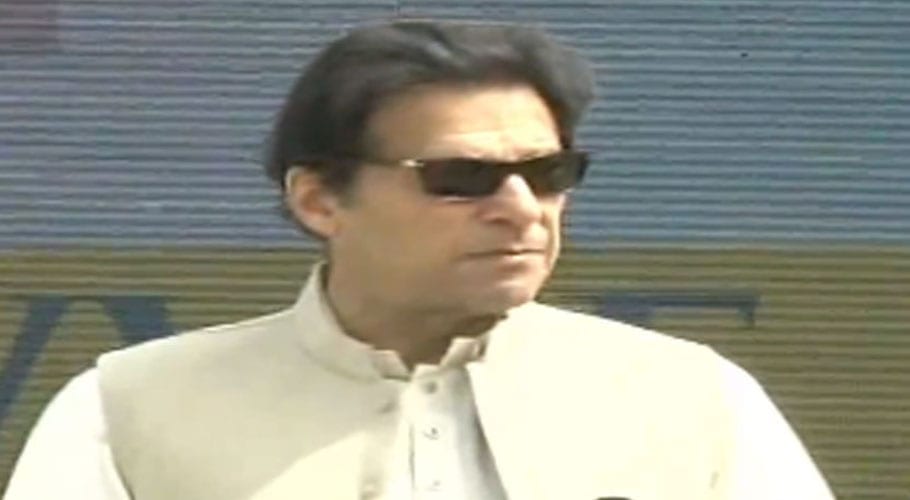 ISLAMABAD: Prime Minister Imran Khan will perform the groundbreaking of Farash Town apartments in Islamabad today under Naya Pakistan Housing program.
The Prime Minister will also speak on the occasion. On Monday, the Capital Development Authority (CDA) took possession of 50 acres in Farash Town where the federal government is will construct 4,000 low-cost apartments.
CDA's revenue and enforcement wing teams visited the site to get possession of the land. The project will be executed by Frontier Work Organisation (FWO). The land was acquired by CDA in the 1970s but was partially being used by locals.
CDA's Tehsildar Yasir Shah and his team listened to complaints of locals before getting possession of the land. He said the land had been acquired by CDA and all those affected had been paid compensation.

Recently, the authority approved PC-1 worth Rs15 billion for the project. CDA officials said the project will be completed in three years and 4,000 apartments will be constructed under three categories.
Under the first category 1,560 apartments will be constructed, which will be auctioned to meet the cost of the project. Under the second category 2,000 apartments will be given to low-income people through NPHDA whereas those living in slums will also be offered 400 apartments.
Prime Minister Imran Khan has instructed all banks to make the process more accessible after taking note of reports that they have been facing difficulties from obtaining loans under the Naya Pakistan Housing Scheme and
The prime minister said that it is "the most important project for the country's future". He said it is for the first time in Pakistan's history that salaried individuals are being given a chance to own a house. The prime minister acknowledged that there have been difficulties for people seeking to obtain loans and instructed all banks to simplify the process.
PM Imran Khan said that once people start building homes, there will a boom in the construction industry which will bring about a revolutionary change in Pakistan. He said that the construction of homes, besides revenue generation, will also lead to job creation.
Earlier, PM Imran Khan decided to increase the scheme's loan limit by 100% but the discounted markup rate has also been reduced to 3% and 5%.
Under the scheme, people will be able to purchase 5 and 10 marla houses, flats, and plots, while those who already own properties will be able to construct houses on those plots under the scheme. The loan limit has been increased to Rs10 million.