PM announces bravery award for Malik Adnan who tried to save Priyantha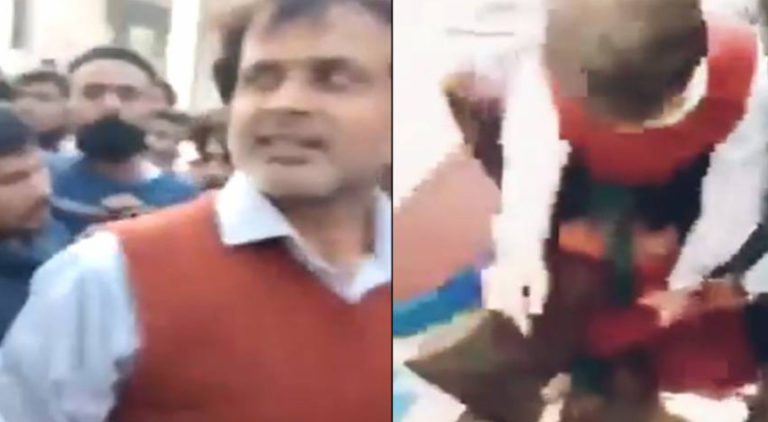 ISLAMABAD: Prime Minister (PM) of Pakistan has announced to award Sri Lankan citizen's rescuer with Tamgha-e Shujaat.
A video of Malik Adnan, who is said to be a production manager at the Rajco Industries, trying to shield Priyantha Kumara went viral on Saturday. 
پوری قوم کی جانب سے میں ملک عدنان کی بہادری اور اخلاقی جرات کو سلام پیش کرنا چاہتا ہوں کہ جنہوں نے سیالکوٹ میں اپنی جان خطرے میں ڈالتے ہوئے پریانتھا دیاوادنا کو پناہ دینے اور خود کو ڈھال بنا کر انہیں جنونی جتھے سے بچانے کی پوری کوشش کی۔ ہم انہیں تمغۂ شجاعت سے نوازیں گے۔

— Imran Khan (@ImranKhanPTI) December 5, 2021
The video shows Adnan pleading with the mob and shielding Priyantha, especially his head from the attacks, as the Sri Lankan national clings to his legs.
Wearing a red sweater, Adnan leans over Priyantha as the mob tries to snatch the Sri Lankan national to "throw him down." Many of them are heard saying "he would not escaped today."
On the other hand, the body of Sri Lankan factory manager, who was killed by mob, has been shifted to Lahore.
According to details, the district administration had shifted body of Priyantha Diyawadana to a private hospital under tight security.
After the appropriate arrangement, the body was supposed be shifted to Islamabad from where it will be sent to Sri Lanka.
Meanwhile, Prime Imran Khan has assured the Sri Lankan President that strict action would be taken in accordance with the law against the culprits involved in the Sialkot tragedy.