People demand clean drinking water in Karachi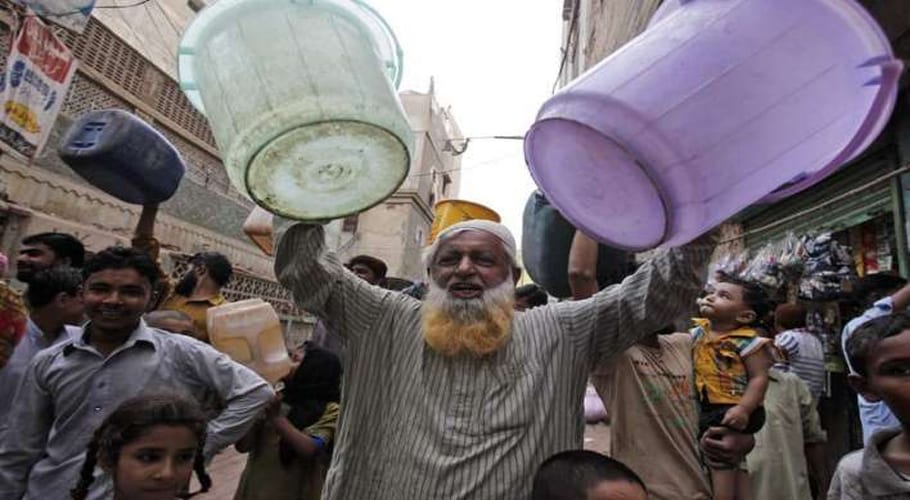 KARACHI: The residents of Karachi's Garden area, including women and children, held a protest demonstration in front of Karachi Press Club (KPC) against acute water shortage in their area.
During the protest women and children were carrying banners and placards, and raising slogans against Karachi Water and Sewerage Board (KWSB) for not providing water to the vicinity.
Addressing to the protesters, social activist, Jamshed Ali Khowaja said that there was no contribution of provincial authorities towards Karachi's poor people as they were not providing even drinking water.
Ali Khowaja said that the Managing Director and other officials of Karachi Water and Sewerage Board were involved disregard as they were unwilling to give water to the area people.
The protestors chanted slogans against the Sindh government as well as KWSB MD and demanded of them to provide drinking water.
A household woman expressed her deep concern over the lack of clean drinking water supply in their area. She said the water supplied here is even not useable for washing purposes.
With rapid urbanization, increasing populace and growing consciousness of consumers, the demand for clean drinking water has blown up over in metropolis.
Citizens are compelled to buy private suppliers of filtered bottled water as government water boards fail to cope with the rapidly increasing needs of the people.