Pakistani student develops light-weight 1300-cc car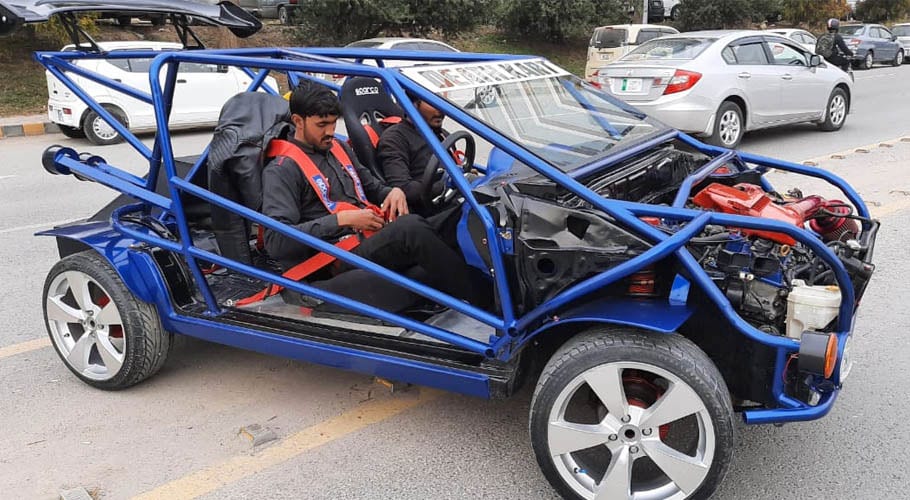 A talented student, Raza Javed, developed a high-quality unique 1300-cc car with the lightweight pipes in just six months, whose speed is 2 times higher compared to ordinary vehicles.
In a statement, Raza Javed said, "I had the thoughts that such vehicles were specially manufactured in Europe and the United States, why not in Pakistan."
He said, "I first bought body parts of the car from the money I collected," adding that his family didn't support him in this regard.
Raza Javed said that he was taking all-out measures to develop this car along with studies, adding that the completion of the car was possible with positive intentions and the help of Almighty Allah.
He said that Almighty Allah gave me courage and success, adding, "Today, my car has been completed and now it is on the road."
The student said that if the government would support him, he would produce even better vehicles.
Raza Javed also advised the young generation to contribute to the development of the country. He is currently a student of L.L.B.