Pakistan registers 82 fresh cases of coronavirus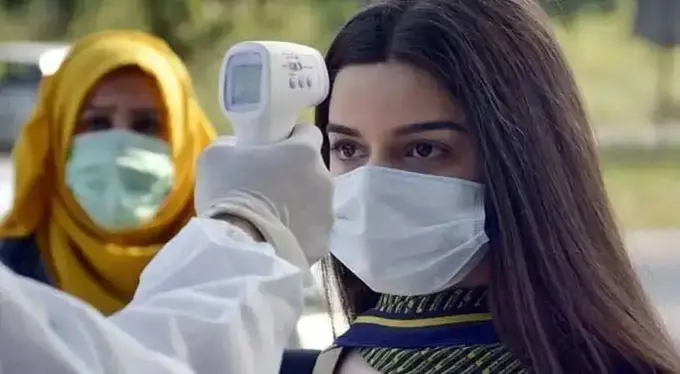 ISLAMABAD: Pakistan has reported one death in the last 24 hours by novel coronavirus as the number of positive cases has risen to 1,527,751.
The nationwide tally of fatalities has jumped to 30,369 on Saturday.
According to the latest figures by the National Institute of Health (NIH), at least 82 persons were tested positive for COVID-19 across the country in the past 24 hours.
COVID-19 Statistics 23 Apr 2022
Total Tests in Last 24 Hours: 19,846
Positive Cases: 82
Positivity %: 0.41%
Deaths: 01
Patients on Critical Care: 185

— NIH Pakistan (@NIH_Pakistan) April 23, 2022
Pakistan has conducted 19,846 tests in the past 24 hours out of which 82 persons were tested positive for the disease. The COVID Positivity Ratio was recorded at 0.41 percent.
On the other hand, South Africa is witnessing a "worrying" spike in coronavirus cases after a relative lull in new infections, official data showed Friday.
Daily official updates released by the National Institute for Communicable Diseases (NICD) on Friday showed 4,631 infections had been detected in the past 24 hours.
This is the highest number registered for almost three jumps, and a jump from an average daily of around 1,300 infections recorded last week.