Pakistan Navy conducts annual competition parade 2019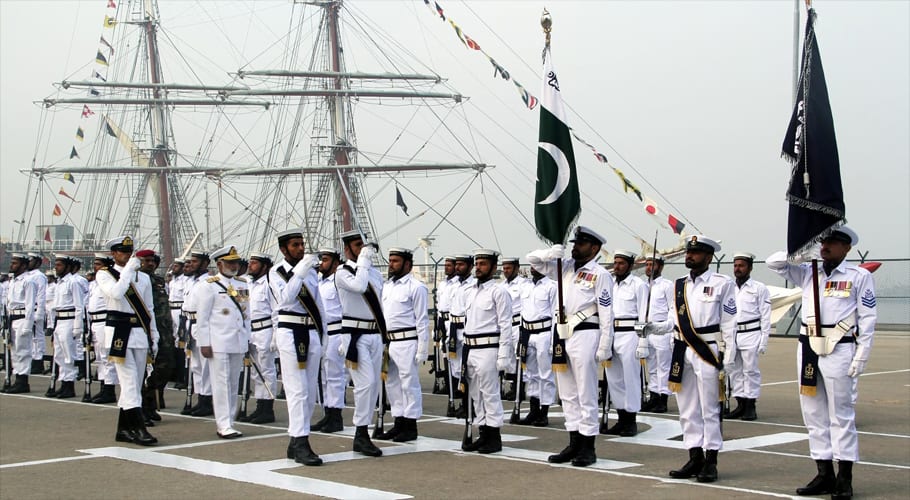 KARACHI: Pakistan Navy Fleet Annual Competition Parade 2019 and award ceremony on Wednesday took place at PN Dockyard Karachi.
Admiral Zafar Mahmood Abbasi, Naval Staff chief graced the occasion as chief guest. Rear Admiral Muhammad Amjad Khan Niazi, commander of the Pakistan Fleet, received the chief guest upon his arrival.
READ MORE: Maryam praises Sanaullah for facing challenges against him
In his remarks, the Chief of Naval Staff expressed his satisfaction with PN Fleet's organisational capability and appreciated the discipline of officers and men in achieving tactical goals and fulfilling the assigned tasks.
The Naval Chief stressed the three pillars of the dream of the Pakistan Navy to achieve desired goals including combat readiness, Maritime Sector Jump-start, and ideological domain.
In addition to national defense, the naval chief said the Pakistan Navy is also working to ensure peace and security in international waters.
Admiral Zafar Mehmood Abbasi said the Pakistan Navy has begun tracking large facilities in the Indian Ocean and Gulf Adan since last year under the strategic maritime security patrol.
The Naval Chief paid rich tributes to the officers who gave their lives in 2019 while defending the country.
READ ALSO: Awan advises Bilawal to focus on eliminating corruption from Sindh
Later, the Naval Chief gave away prizes to the units adjudicated the brightest of their squadrons and worked with PN Fleet officers and CPOs/ sailors of PN fleet.