Over 100 passengers returning from Abu Dhabi test COVID-19 positive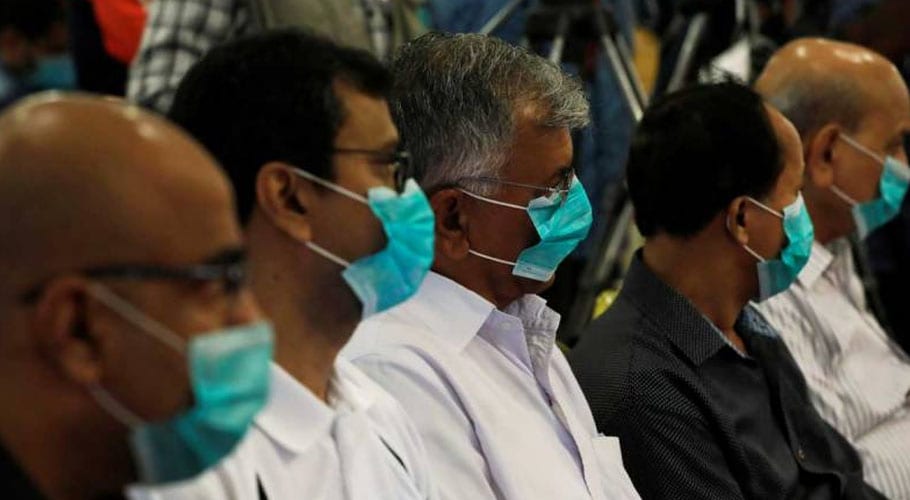 ISLAMABAD: More than 100 passengers who arrived from Abu Dhabi last week have tested positive for coronavirus.
A flight carrying over 200 Pakistani passengers landed in Islamabad from Abu Dhabi on 28th April. As soon as they landed, all the passengers were screened at the airport and later shifted to the quarantine center as per the Standard Operating Procedure (SOP)s set by the government.
The samples of the passengers were sent to the National Institute of Health (NIH) for testing, according to which more than 100 passengers have been tested positive.
Pakistan International Airlines (PIA) is operating special flights to selective destinations in order to repatriate stranded citizens. Pakistan has reported more than 20,000 known cases of the coronavirus with 458 fatalities.
According to the National Command and Control Center (NCOC), more than 1,083 cases of coronavirus were reported while 22 people died due to the disease in the last 24 hours. So far, the deadly virus has claimed the lives of 462 people.
As many as 5,590 patients have recovered from the disease, while 153 are said to be critical as the country is still witnessing a consistent rise in the COVID-19 cases.
As per details, 21 percent of the cases have foreign travel history while 79 percent of the cases are reported to be locally transmitted.
Read more: Confirmed coronavirus cases in Pakistan top 20,000