Nine injured as security guard opens fire at Karachi's Defence area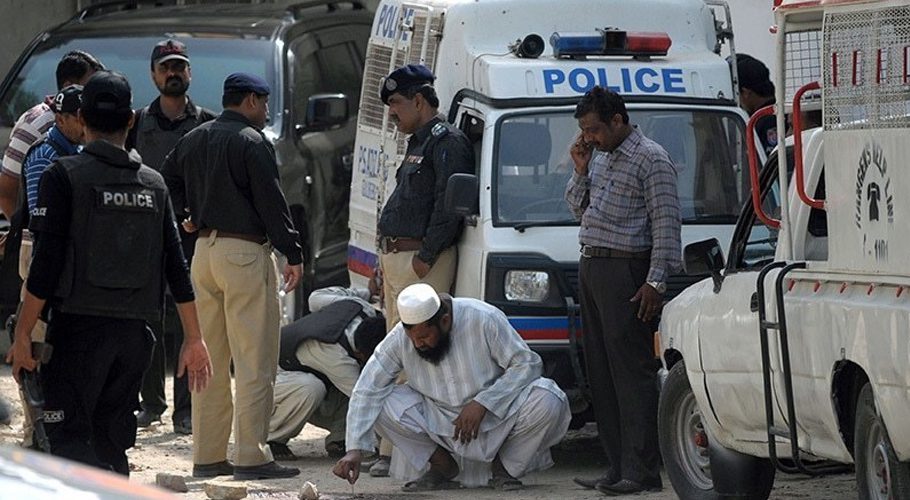 KARACHI: At least nine people sustained bullet injuries when a security guard opened fire on the set of a television drama at a residence in Karachi's Defence Housing Authority on Wednesday.
Soon after the incident, the Karachi Police media cell issued a statement stated the security guard stationed at the bungalow where the shooting was taking place, identified as Gul Bhai, opened fire after an argument with the producer of the drama.
As a result, nine people suffered minor injuries. The house is located on Khayaban-i-Shujaat in DHA Phase VI, read the statement.
The police statement said that all the injured were shifted to the Jinnah Postgraduate Medical Centre (JPMC). Meanwhile, all injured individuals are said to be in a stable condition.
Sharing details of the incident, the senior superintendent of police (SSP) District South said a contingent of its officers were on their way to the house, adding that the guard had been taken into custody.
Police said it had recorded the suspect's statement and were trying to extract footage from the house's CCTV cameras. Police said the guard's weapon had been taken away and the incident was being probed further. 
Detailing how the entire episode unfolded, a police official said that a production team hired a residence in DHA for shooting purpose and the incident occurred during the lunch break.
 He said the team was having their lunch during a break when the security guard intervened and tried to stop them from eating within the residence's premises upon refusal from the team members, the guard got infuriated and opened fire while directing his weapon towards the ground.
Bullets after hitting the ground wounded the members of a production team involved in shooting a drama, the police official added.
Sharing the health condition of the injured, the head of the JPMC Dr Seemin Jamali confirmed bullet wounds to the nine people. "They are out of danger. The victims sustained wounds on their face and arms," Dr Jamali added.