NAB begins probe into Wasim Akhtar's abuse of power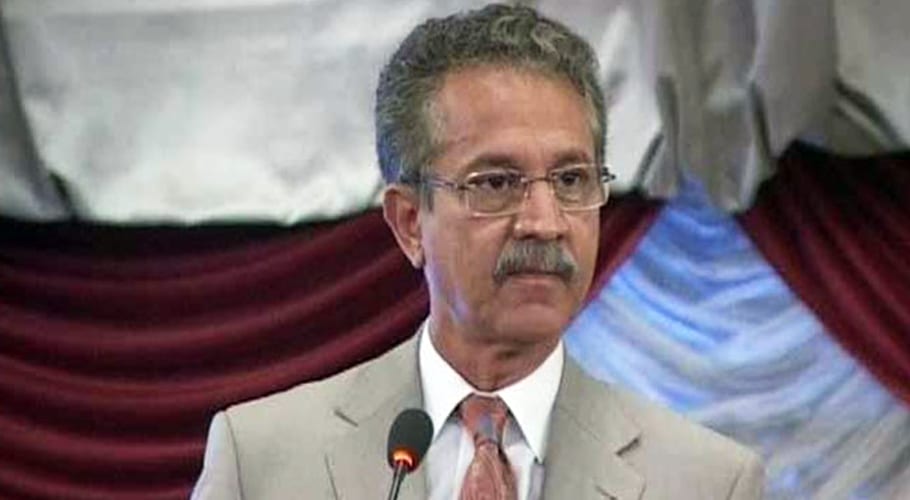 KARACHI: The country's top anti-corruption agency has decided to launch a probe against illegal appointments and transfers by former Karachi Mayor Wasim Akhtar.
According to sources, on the completion of the verification process of complaints against Akhtar, NAB has authorized a formal inquiry against the city mayor as well as officials of the Karachi Metropolitan Corporation (KMC). 
Sources further said Wasim Akhtar allegedly transfers officers in the various local departments before his tenure end, adding that the former Mayor of Karachi had reposted Jamil Ahmad Farooqi, a grade 19 officer with dual citizenship and receiving illegal promotions and privileges, in the Human Resources Department.
Mazhar Khan, a senior officer was served the Human Resources Department, removed from the post of senior director, and appointed as director Katchi Abadi.
Sources disclosed Naeem Jamal, a 17th-grade officer, was transferred from the first deputy mayor's secretariat and sent to the MUCT for disobeying illegal orders of  Waseem Akhtar. However, eight days before his departure, the mayor of Karachi issued illegal transfer order to Naeem Jamal and posted him to Abbasi Shaheed Hospital.
During his tenure, the former city mayor appointed fake degree holder officer Tehseen as chief fire officer in the highly-sensitive Department of Fire Brigade.
According to sources, NAB has started an investigation into the corruption and illegal activities of former mayor Wasim Akhtar. Sources said NAB is also preparing a reference against the
former city mayor.
The National Accountability Bureau (NAB) earlier had launched an investigation against two officials of the KMC for corrupt activities.
The investigation had been launched against KMC Chief Engineer Najeeb Ahmed and Additional Director Mazhar Sheikh.
NAB Karachi sought service records, personal files, passports, and bank account details of the accused officers.
NAB has also launched an investigation into their frequent trips abroad which helped the bureau obtaining vast information against the accused.
The NAB has not only launched an inquiry against the officials but has also written a letter to the Metropolitan Commissioner seeking details in the matter, sources said.