Modi extends Pakistan Day message to PM Imran, expressing a desire for 'friendly relations'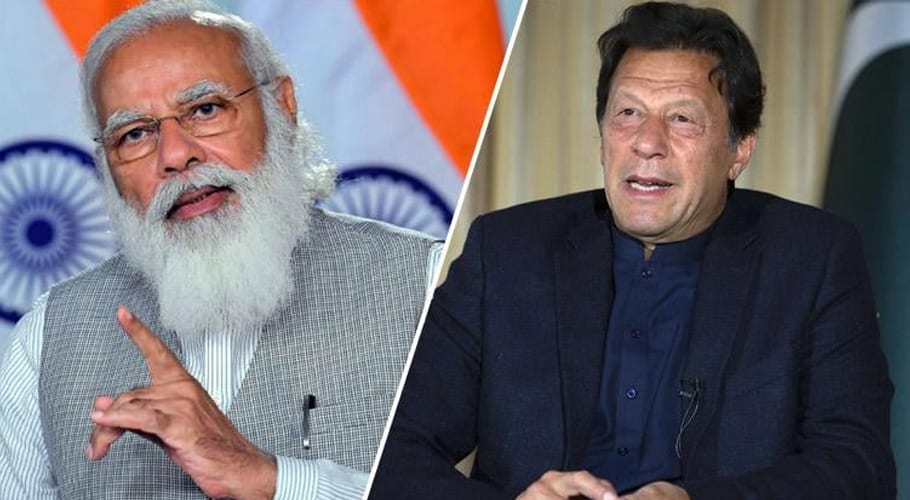 ISLAMABAD: Indian Prime Minister Narendra Modi has told his counterpart Prime Minister Imran Khan in a Pakistan Day message that his country desires cordial relations with the Pakistani people.
Prime Minister Narendra Modi in the letter said, "On the occasion of the National Day of Pakistan, I extend greetings to the people of Pakistan." "As a neighboring country, India wishes cordial relations with the people of Pakistan. For this, an environment of trust, devoid of terror and hostility is crucial," PM Modi wrote.
Excellency, at this difficult time for humanity, he would like to convey his best wishes to Pakistan and its people for dealing with the challenges of the coronavirus outbreak," he added. The Indian premier concluded by saying: "Please accept, Excellency, the assurances of my highest consideration."
The development comes days after Prime Minister Imran said India would have to make the first move to normalize ties with Pakistan. "We are trying, but India would have to take the first step and unless it does that we cannot move ahead," the premier said while inaugurating the first edition of the Islamabad Security Dialogue.

Prime Minister @narendramodi's letter to Pakistan PM @ImranKhanPTI on National Day. Modi says India desires cordial relations with people of Pakistan. For this, an environment of trust, devoid of terror and hostility, is imperative. @ThePrintIndia pic.twitter.com/Q9hyOSPeM9

— Snehesh Alex Philip (@sneheshphilip) March 23, 2021
Meanwhile, the Ministry of Foreign Affairs said the Indian counterparts of President Arif Alvi and Prime Minister Imran Khan have extended felicitations on the occasion of Pakistan Day.
The Foreign Office, in a statement issued on Tuesday, confirmed that messages were received from both offices. "We received congratulatory messages from the Indian president and prime minister on Pakistan Day," said the Foreign Office.
Pakistan on Tuesday celebrated Pakistan Day to mark the endorsement of the Lahore Resolution, also known as Pakistan Resolution, which was passed on 23 March 1940. On this occasion, the idea of the creation of Pakistan as a separate motherland for the Muslim population of the subcontinent was accepted.
The Lahore Resolution of March 23 symbolized a dividing line in modern Indian history. It declared self-perceived nationhood for the 90 million Indian Muslims who had been pleased with being marginal for almost 75 years since the 1860s.