Loadshedding continues to increase as power crisis worsens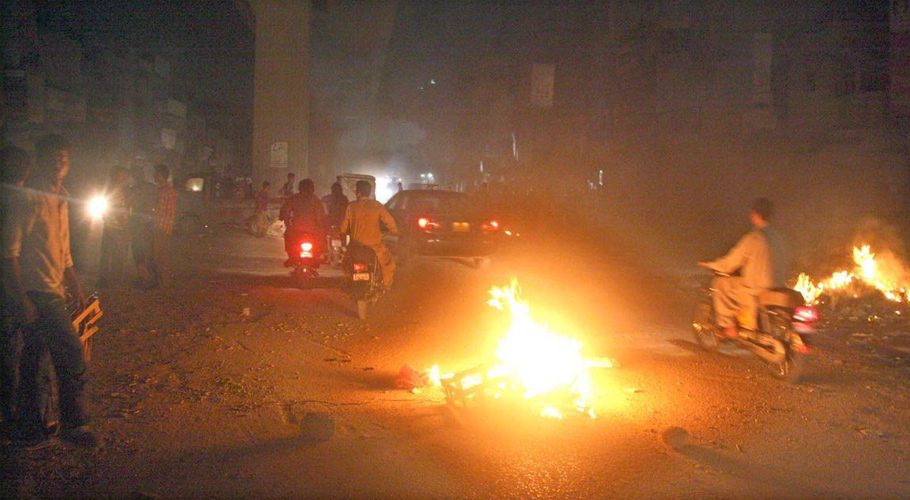 ISLAMABAD: Loadshedding is going on in different small and big cities of the country including Karachi, Lahore and Peshawar on which various cities especially Karachi are protesting.
According to the details, the power shortfall in the country is around 9000 MW. Loadshedding is going on for 8 to 12 hours in Karachi. In some areas, power cuts lasted from 16 to 18 hours.
In Lahore, power outages of 7 to 10 hours became commonplace. Loadshedding of 8 to 10 hours is also being carried out in Peshawar. Other cities of the country including Hyderabad, Sukkur, Gujranwala and Faisalabad are also suffering from loadshedding.
Read more: Banks to remain closed for public dealings on July 1
Recently, the citizens of Karachi staged a massive protest against K-Electric in 14 different areas. Demonstrations were also held in Gulshan-e-Maymar, Diamond City last night. Angry citizens stormed K-Electric's office and pelted stones at the office.
Protesters say there is no electricity in our area from 8am to midnight on Wednesday. The protestors demanded that the duration of load shedding be reduced. Meanwhile, K-Electric says the power has been cut off due to technical glitches and maintenance.