LHC stops FIA from registering case against Babar Azam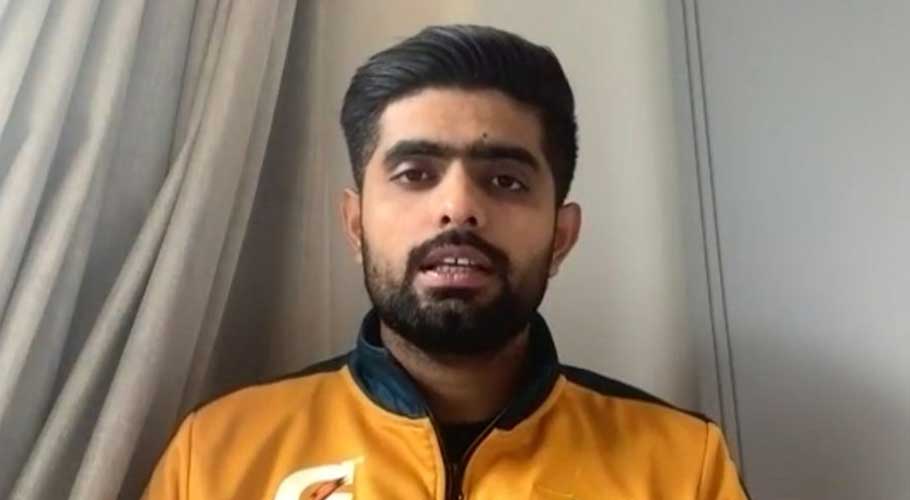 LAHORE: The Lahore High Court (LHC) today (Monday) suspended another district and sessions court order which had directed FIA to register a case against Pakistan skipper Babar Azam and two others in a harassment case.
Justice Asjad Javed Ghural presided over today's hearing and noted that the cricketer had submitted a new request. The court also issued notices to the FIA and Hamiza Mukhtar.
Babar Azam's legal counsel, Barrister Haris Azmat argued that the sessions court had issued the order in contravention of the law. "The order to register a case was given without hearing the position of Babar Azam," he said.
Hamiza Mukhtar alleged that she was receiving "threatening messages" from different mobile numbers on WhatsApp. "The unknown persons threaten and blackmail me that they have her objectionable pictures and videos and will upload them on social media," she claimed.   
The FIA, in its report, said one of the numbers was registered in the name of one Muhammad Babar Azam.  The owners of the mobile numbers — Maryam Ahmed, Muhammad Babar and Salme BB — were served notices to join the FIA's inquiry proceedings. Of the three, only Ahmed appeared in front of the agency and denied that she knew the petitioner and had sent her abusive messages.
Following the submission of the report, the additional session judge directed FIA to launch a complaint against Azam and take action against him in line with the law.
Babar Azam later challenged the sessions court order, arguing that the order passed by the district and sessions court was "an unreasoned and non-speaking order".
"That the impugned order, passed without hearing the petitioner, is also a violation of the fundamental rights of the petitioner as guaranteed in the Constitution adding he reserves the right to raise further grounds at the time of hearing," the cricketer said in the petition. Babar prayed the court to suspend the verdict till the final decision of this petition.