Sadaf Kanwal faced alot of criticism during Syra-Shahroz separation: Momal Sheikh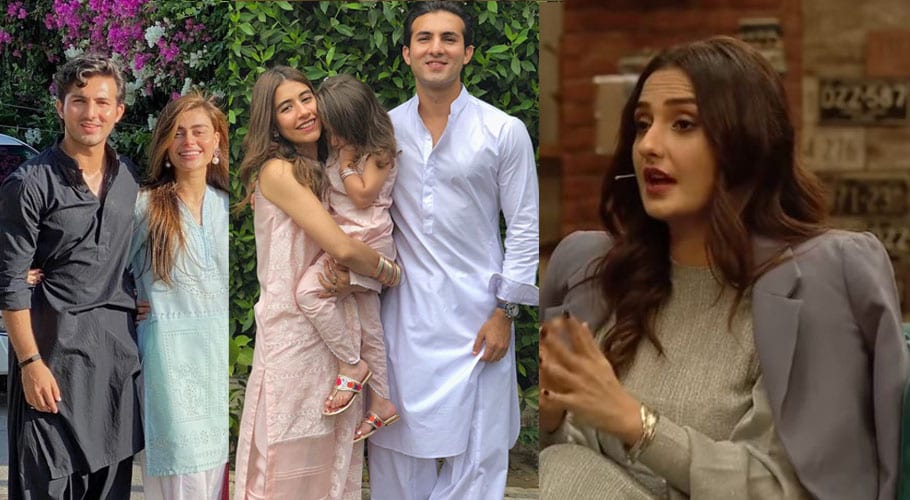 Actress Momal Sheikh has recently revealed that because of Shahroz Sabzwari and Syra Yousaf's separation, Sadaf Kanwal has faced a lot of criticism.
The daughter of famous actor Javed Sheikh, Momal Sheikh was recently invited to a talk show, where she talked about Shahroz Sabzwari and Syra Yousaf's separation. "The way Shahroz and Syra handled all the criticism was the best thing and that's the way it should be. People always talk about something, they used to talk about before and they will continue to talk no matter what," Sheikh maintained.
She also shared her personal statement on the couple's separation that Shahroz and Syra are two individual and mature adults. "They know what is good for them. Syra and Shahroz are two beautiful and kind-hearted people", she said.
Further, Momal added that even Sadaf Kanwal who is a new member of our family is such a sweetheart. She was the one who was criticized the most but she handled everything maturely.
Read more: Read more: Sadaf Kanwal was not the reason behind my divorce: Shehroz
Recently Sabzwari also opened up after marrying model Sadaf Kanwal in which he claimed that his second wife was not the reason behind his separation from former wife Syra Yousuf. 
"Syra and I decided to part ways in August 2019 due to some personal matter which we tried to work out but unfortunately it did not work out," she said. "I did not meet Sadaf at the time we both parted ways," he claimed. 
Both Shehroz and Sadaf recently tied the knot after parting ways from his first wife Syra Yousuf. Confirming rumours that the two had been dating since Shahroz's separation.