Inam Butt returns homeland, receives warm welcome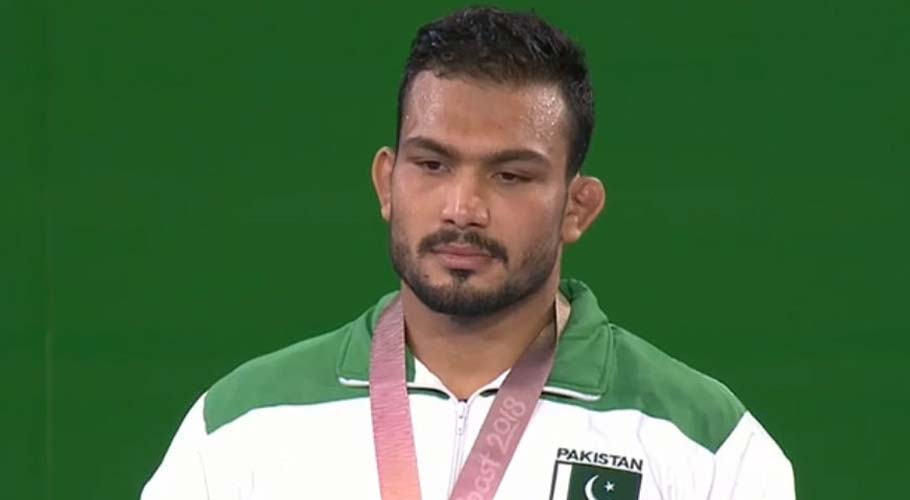 LAHORE: Inam Butt, country's most celebrated and decorated wrestler returned home today on Wednesday after winning a gold medal in the thrilling wrestling match at ANOC World Beach Games in Doha, Qatar.
The 30-year-old wrestler was given a warm welcome. His friends and family received him on the beat of drum and flower at Lahore airport. On this occasion, his fellow wrestlers and supporters also flocked to the airport.
While speaking to media, it was his fourth medal that he has won on an international platform. Like always, he felt proud to represent Pakistan.
Apart from touching down difficulties he faced, he expressed gratitude for the support he had received from the media and sport board which also pushed him forward to perform well.