Pakistani wrestler Inam wins gold medal, makes nation proud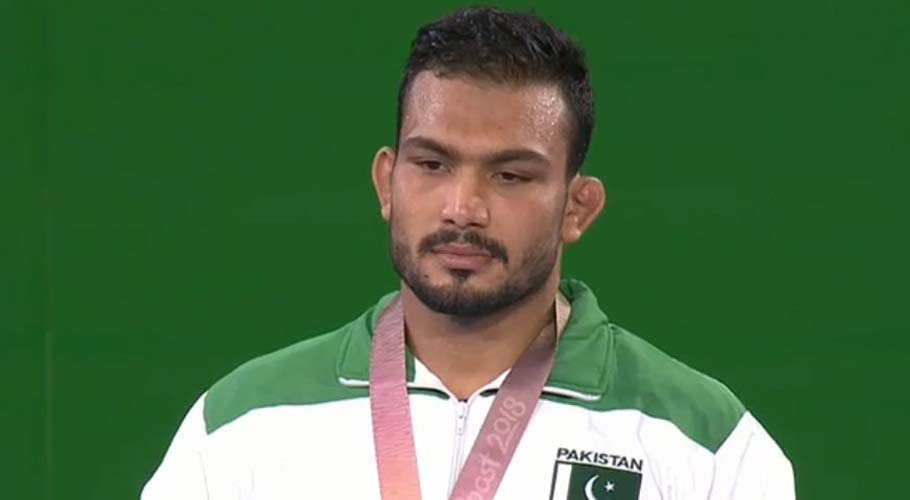 DOHA: Pakistani wrestler Inam Butt won the gold medal at the World Beach Games in Doha, Qatar. Throughout the day, Inam stayed undefeated in the 90 kg weight category of the competition and defeated his opponents smoothly.
According to reports, Inam was 0-2 down against Georgian Dato Marsagishvili. However, the scenario changed in some of the last seconds when the champion Inam overpowered and took his opponent down. This way he bagged important points to win the fight. His score, in the end, was 5-2.
As soon as his victory was announced, Inam raised the national flag and ran with his gold medal.
While talking to media, Inam revealed that the fight was tough but he was well prepared for this championship. He further added, "I had prepared myself mentally to defeat Marsagishvilli in the group matches. He seemed aggressive in the gold medal round. He also got an additional point which was meant for me. However, "I did not lose hope."
Inam Butt shared his future plans as well. He said he is looking forward to national games and will leave for Nepal to participate in South Asian Games.