Imran Khan wanted to sell institutions, ousted from power to save country: Zardari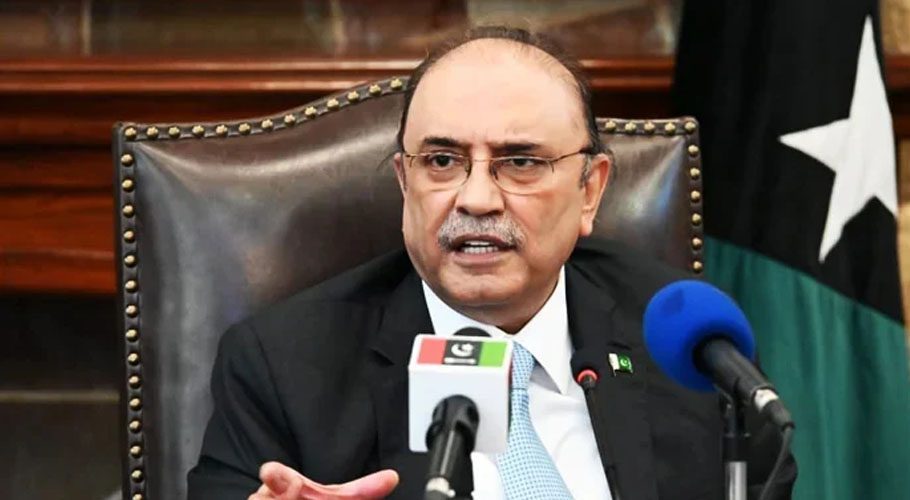 Vehari: Former president Asif Ali Zardari on Monday said Imran Khan was ousted from power to save the country as he wanted to sell all the state institutions.
Had Imran Khan remained in the Prime Minister's Office, he would have completely ruined the country, he said while talking to media persons in Vehari.
Asif Zardari said politics was an art of possibilities, but Imran Khan was not a politician rather he was known for taking U-turns. Negotiations could be only held with politicians and political parties, and not someone like Imran Khan, he added.
The Pakistan Tehreek-e-Insaf won the by-election in Rajanpur due to the price hike and not due to Imran Khan's popularity, he said.
The PPP leader said it was the interior minister's authority to arrest Imran Khan in any case.
He said the PPP was not part of the Pakistan Democratic Movement (PDM) rather it was a part of the government, and both had different views on different issues.
As regards the ongoing digital census, Asif Zardari said the Sindh government had some reservations on the matter.
Regarding alliance with other political parties, he said the PPP would look into the matter at the time of next elections.
Asif Zardari appreciated Syed Yousuf Raza Gillani for his political struggle, who remained imprisoned for six years and that was why he (Zardari) had made him the prime minister during the last PPP government.
On the contrary, he said, Imran Khan feared facing courts, which was not a trait of a politician.
To a question, he said the coalition government had to put the national economy on the right track. Pakistan was a country and not a public limited company which would be liquified. Japan and other countries had defaulted in the past.
During the PPP's government (2008-13), they had increased the salaries and pensions of employees and provided jobs to people, he added.
He said he had personal contacts with the people of Vehari, however, it was his first visit to the area.